Justin Bieber Leads Praise and Worship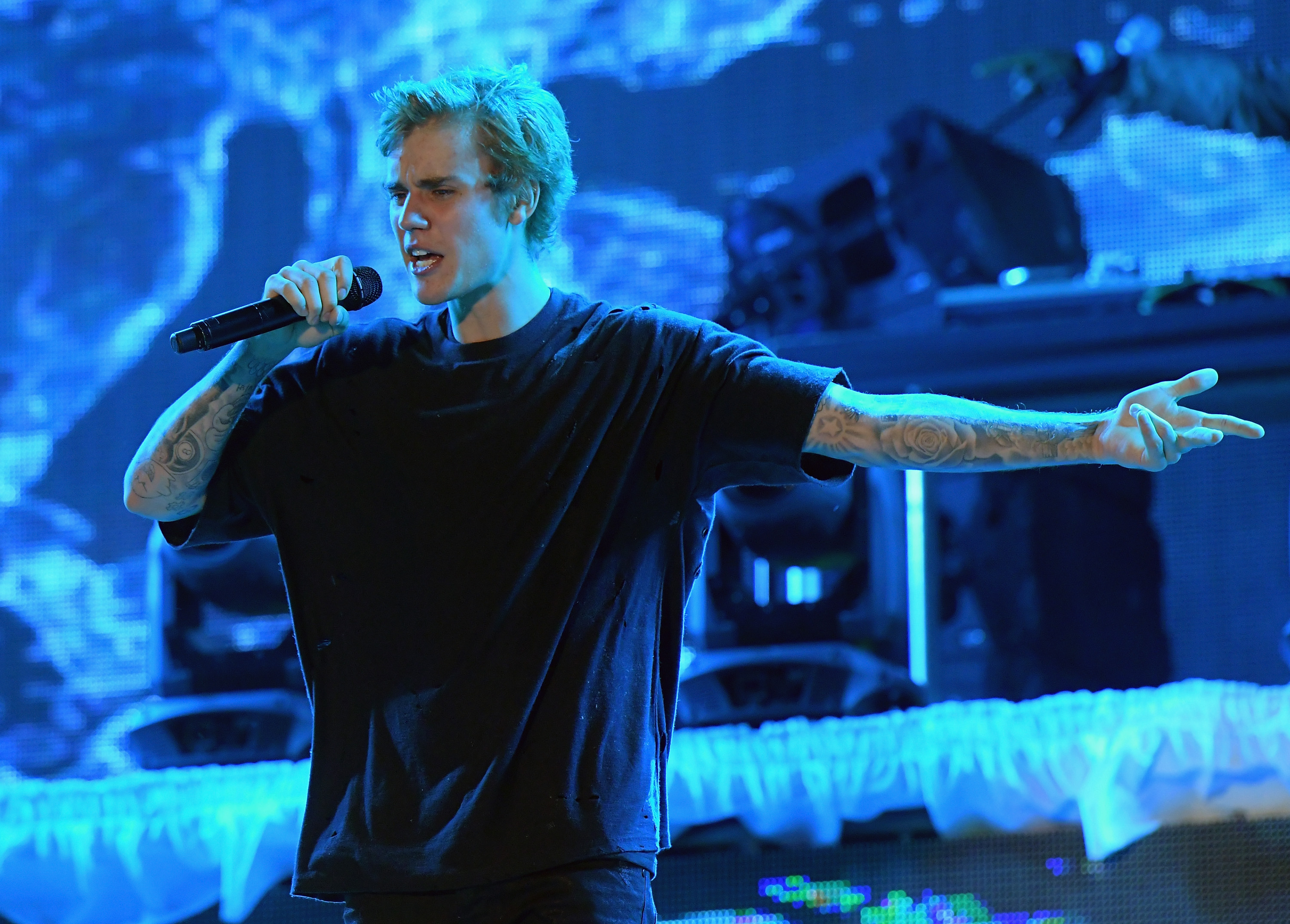 In the past pop star Justin Bieber has openly expressed his faith through sharing scriptures and asking for prayer. Now, he can include leading praise and worship to the list.
Yesterday, the grammy-award winning and multi-platinum singer posted a video on Instagram of him singing at church. The short clip showed snippets of him performing "Never Would Have Made it" by gospel artist Marvin Sapp and "To Worship You I Live" by worship singer Israel Houghton.
"Sang at church last night. God is pulling me through a hard season. Having trust in Jesus at your worst times is the absolute hardest. But he is faithful to complete what he started," Bieber wrote in the caption to the video.
While Bieber did not go into detail about his hard season, he has expressed similar sentiments in the past.
"Just wanted to keep you guys updated a little bit hopefully what I'm going through will resonate with you guys. Been struggling a lot," he wrote in a previous Instagram post. "Just feeling super disconnected and weird.. I always bounce back so I'm not worried just wanted to reach out and ask for your guys to pray for me."
Houghton, who reposted the video, was honored and touched by Bieber's transparency.
"Wow…When one of the biggest pop stars in the world sings an anthem you wrote, it says this: Worship is powerful and it can overcome anxiety, fear, condemnation, shame, past and present," Houghton wrote. "I so admire someone like @justinbieber being so open about his journey- and being willing to work through it within the Presence of God. I love everything about this.  #WorshipAnywhere"
Bieber certainly believes in the power of worship, especially as he goes through this difficult period.
"..it says in the bible count it ALL JOY when you face trials of various kinds. Sounds insane considering when u face trials u feel terrible. But if we are grateful and worship god for what we do have in that season there is so much power in that," writes Bieber.
The singer also used his platform to encourage anyone else going through a hard time.
"Whatever pain you are going through just keep telling yourself THIS WONT LAST! Love you guys we in this together."
(Photo by Gustavo Caballero/Getty Images for Fontainebleau Miami Beach)