Justin Bieber Says Supernatural Love And Grace Help Him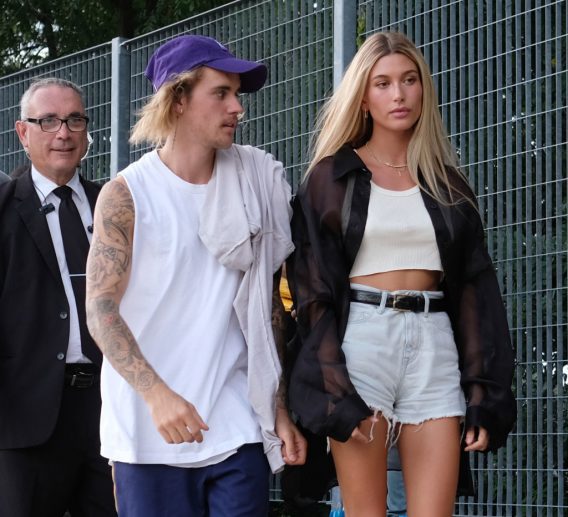 Justin Bieber knows people want more music from him, but is explaining why he needs to focus more on his mental health right now.
Justin canceled his Purpose tour in 2017, leaving many people to question why. Now, the 25-year-old singer is providing more insight.
"So I read a lot of messages saying you want an album ..," he wrote on Instagram. "I've toured my whole teenage life, and early 20s, I realized and as you guys probably saw I was unhappy last tour and I don't deserve that and you don't deserve that, you pay money to come and have a lively energetic fun light concert and I was unable emotionally to give you that near the end of the tour."
Since then, Justin has been working on being a better man for his family.
"I have been looking, seeking, trial and error as most of us do, I am now very focused on repairing some of the deep rooted issues that I have as most of us have, so that I don't fall apart, so that I can sustain my marriage and be the father I want to be," he wrote. "Music is very important to me but nothing comes before my family and my health."
The singer spoke about the love and grace of God helping him through this period in his life.
"… My swag is undeniable and my drive is indescribable His love is supernatural His grace is that reliable…. the top is where I reside period whether I make music or not the king said so," he wrote. "But I will come with a vengeance believe that.."
A few weeks ago, Justin asked fans to pray for him on social media.
"Just wanted to keep you guys updated a little bit hopefully what I'm going through will resonate with you guys. Been struggling a lot," he wrote. "Just feeling super disconnected and weird.. I always bounce back so I'm not worried just wanted to reach out and ask for your guys to pray for me."
As a believer, Bieber asked his fans to pray for him.
"God is faithful and ur prayers really work thanks .. the most human season I've ever been in facing my stuff head on..," he said.
(Photo by Nicholas Hunt/Getty Images for NYFW: The Shows)