Dr. Tony Evans and Family Mourn the Loss of His Father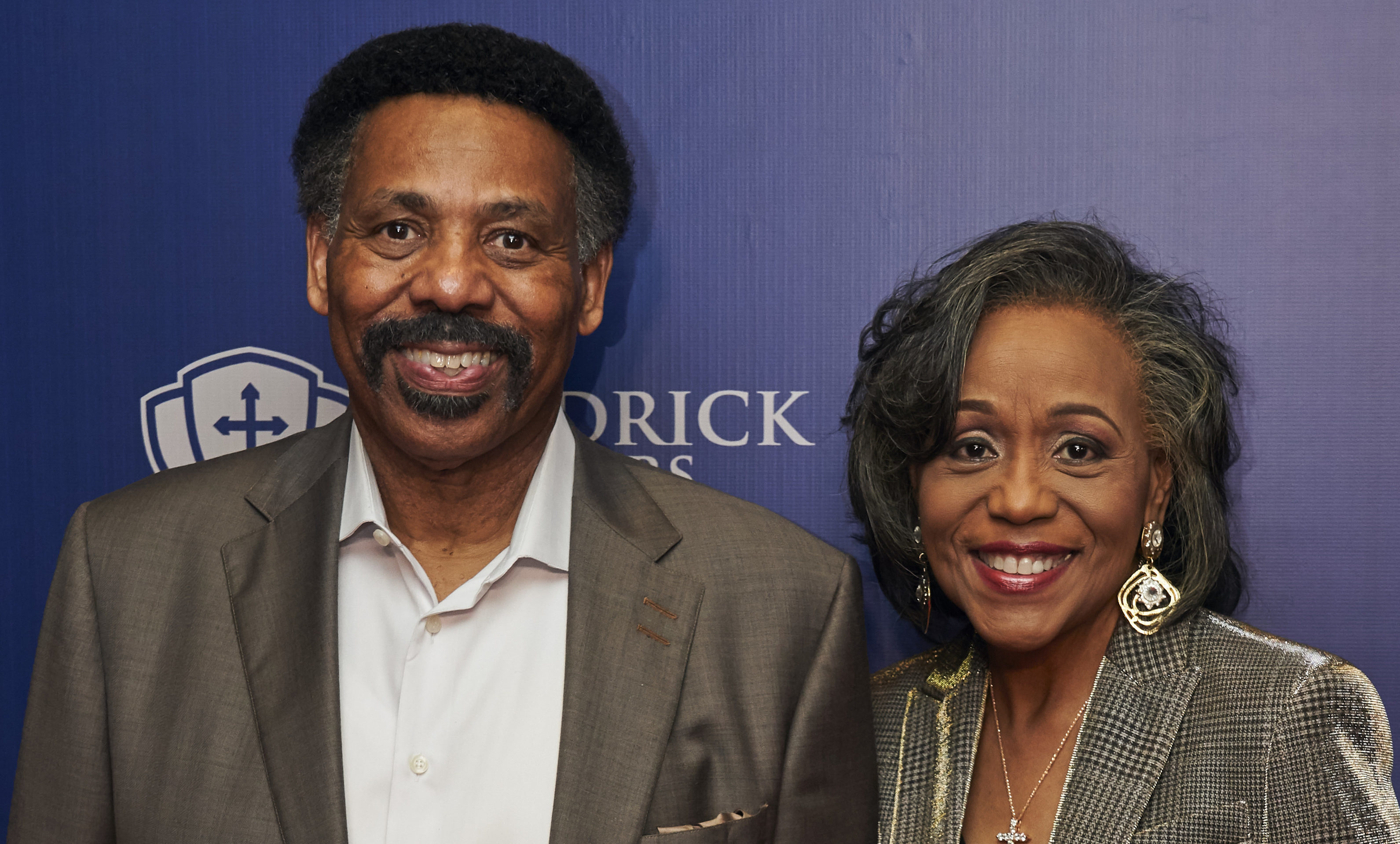 Well-known pastor and theologian Dr. Tony Evans said goodbye to his of his father, Arthur S. Evans Sr., who passed earlier today. He was 90 years old.
Yesterday during the morning service at Oak Cliff Bible Fellowship, where Evans is the co-founder and senior pastor, they announced that Evans' father recently entered hospice care. This afternoon, the renowned preacher announced his father's transition via social media.
"Early this morning, my father, Arthur S. Evans Sr., entered into the presence of His Lord and Savior Jesus Christ," he wrote in the caption of several pictures he posted of him and his father. "We celebrate this day because we know that my father is overjoyed to finally see the face of the One he served with his whole heart since the day He met Jesus and surrendered His life to him."
Lovingly referred to as Two Daddy, the senior Evans provided the faith foundation that his family stands on.  Evans and his children expressed their gratitude for Two Daddy's strong legacy.
"My father was my foundation. He served as the rock of our family, leading us all to a saving faith in Jesus Christ I saw him love the Lord, love his family, and love the body of Christ with his life," Evans shared. "Faith and family. This is my father's legacy. And legacy was everything to him. The reason I am what I am today is because of the foundation my father laid for me to stand on. I know what it is to lead my family because I watched him. I know what it is to lead my church family because I watched him."
Gospel artist and the eldest son of Evans, Anthony Evans, also commented on his grandfather's legacy.
"2Daddy, you made a decision that we would be different, that our family would carry a legacy of faith. Thank you for the investment and commitment you made far before you knew any of us would even exist," the singer wrote on Instagram. "We proudly carry your name, spiritual influence and the memories and experiences you made sure that we had. Rest well 2 Daddy!"
Priscilla Shirer, well-known Bible teacher and youngest daughter of Evans, honored her grandfather's memory by posting  pictures and sharing a sweet video of her singing with Two Daddy as he played the piano.
"Legacy Maker. Jesus Follower. Grandfather. 🙏🏽 Thank you sweet Two Daddy. Your faithfulness changed the trajectory of my life," she wrote.
The loss of Two Daddy comes amidst what has been a difficult time for the Evans family. Last year, Evans' niece Wynter Pitts died unexpectedly in her sleep at the age of 38, leaving behind a husband and four young daughters. Earlier this year, his wife, Lois Evans, learned that her rare gallbladder cancer had returned.  Sometime between late September to mid October, her doctors informed the family that there was nothing else they could do to treat her and that she would likely be bedridden.
The Oak Cliff church community responded by holding daily prayer vigils for her from 12:00 PM– 1:00 PM CST. Miraculously she was able to attend the Kingdom Live event on November 8 honoring the release of Evans' Commentary and study Bible.
As Evans continues to process through this season in his life, he remains thankful for the support of others and the unfailing love of God.
"Thank you for your concern and prayers for our family during this time," wrote Evans. "We know God is still on the throne and our faith in Him, His Word and His love for us is still unwavered."
(Photo by Cooper Neill/Getty Images for AFFIRM Films A Sony Company)