Kirk Franklin Joins as Co-Host of 35th Annual Stellar Awards That Will Now Be Virtual Event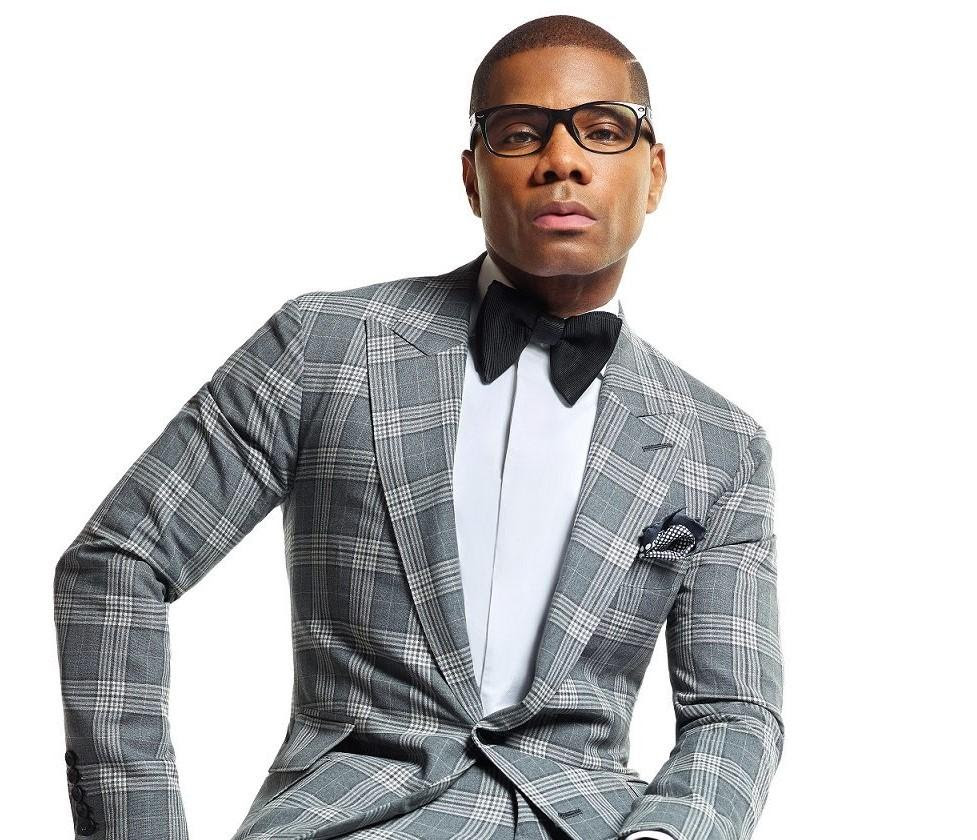 Earlier this year, the live recording of the 35th Annual Stellar Awards in Las Vegas was postponed to August due to COVID-19. Now, with the safety of large gatherings still uncertain, Central City Productions has decided to opt for a safer-at-home virtual awards show.
Gospel legend and Stellar Award host veteran Kirk Franklin will join previously announced co-hosts Jonathan McReynolds and Koryn Hawthorn for this two-hour virtual event. In addition to honoring great names in gospel, the ceremony will pay a special salute to first responders.
Stellar Award Founder and Executive Producer Don Jackson wanted to create this space to honor this year's winners and nominees despite the disruption caused by COVID-19. His hope is that the tribute to the first responders will be uplifting for them as well.
"As a result of the COVID-19 pandemic closing venues in Las Vegas, we are producing our Stellar Awards as a virtual at-home television special to honor our Stellar Award 2020 nominees and winners, that will still raise the roof for our fans at home with great Gospel music performances in a new format," Don Jackson said in a statement. "Also, it gives us the opportunity to honor COVID-19 first responder heroes in appreciation of the great work they are doing to save lives during this pandemic. We hope to further inspire these heroes with tributes of thanks from our Gospel music cast of Stellar winners and performances."
Confirmed performers include Donnie McClurkin, James Fortune, J.J. Hairston & Youthful Praise, Travis Greene, Pastor Mike Jr., Kierra Sheard, and Doe, with more of the biggest names in gospel and a few additional surprises to be added.
As reported earlier, gospel legend Donald Lawrence leads the field with nine nominations. He and music producer Kirk Franklin, who received eight nominations, were nominated in several overlapping categories, including Artist of the Year, Album of the Year, Producer of the Year, Contemporary Male Vocalist of the Year, Contemporary Album of the Year, Urban/Inspirational Single or Performance of the Year, and Song of the Year.
Other top nominees include Tasha Cobbs Leonard with eight nominations, J.J. Hariston with seven nominations, and Bishop Paul Morton with six nominations.
The legendary Clark Sisters are the recipients of this year's James Cleveland Lifetime Achievement Award. The iconic group collectively holds 15 Stellars awards in addition to the Thomas Dorsey Most Notable Achievement Award.
The live television production will return to Las Vegas' Orleans Arena in March 2021. Tickets purchased for 2020 Stellar Awards events that were scheduled for August 14–16 will be refunded. To submit requests or for more information, visit www.ticketmaster.com.
Central City Productions has not announced a date for the virtual Stellars, but it is expected to be in the fall of 2020. Follow @thestellars for the latest news and updates about the greatest night in Gospel music.
(photo: central city productions)