Notre Dame Cathedral Receives Millions In Donations Day After Tragedy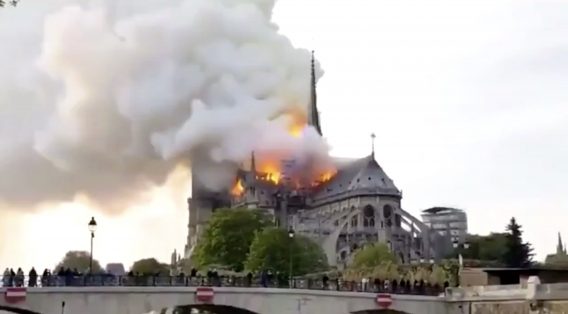 Donations to rebuild the Notre Dame Cathedral that was destroyed in a fire Monday have already exceeded $700 million.
Some of the wealthiest families in France have led fundraising efforts to rebuild the historic Paris Cathedral. Among them are the leaders of the LVMH Group, Kering, and L'Oreal who will make a combined $565 million donation.
LVMH (LVMHF) CEO Bernard Arnault has pledged to donate $226 million while L'Oreal's Bettencourt Meyers family vowed to match that donation.
François-Henri Pinault, the CEO of Kering, released a statement about his decision to donate to the cause.
"This tragedy is striking all the French people, and beyond that, all those attached to spiritual values," Pinault said. "Faced with this tragedy, everyone wishes to give life back to this jewel of our heritage as soon as possible."
Donations also poured in from Rugby players from French team Toulouse who are auctioning off their merchandise to contribute to fundraising efforts.
"What happened at the start of the week has not only touched the French people: it's touched every member of the planet who has been affected by the tragedy of this universal and unifying symbol," said the Toulouse president Didier Lacroix. "With the match this Sunday on the national and European stage, it seems natural that Toulouse will play its part, participating in this movement of solidarity born out of this disaster and towards the beginnings of the future reconstruction."
Notre Dame has 850 years worth of history in the capital of France. A number of historic artifacts were kept there which were able to be salvaged in the fire that is still being investigated.
French President Emmanuel Macron made a national address to his people, encouraging their resilience in the wake of tragedy.
"We are rebuilders. There's a great deal to be rebuilt," he said. "And we will make the cathedral of Notre Dame even more beautiful. We can do this and we will mobilize everybody."
(Photo: via screengrab)