Benjamin Watson Helping Fundraising Efforts Of Black Churches That Burnt Down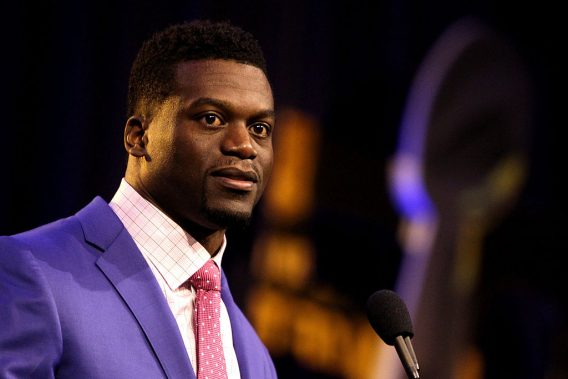 Benjamin Watson officially retired from the New Orleans Saints but he has proven his continued dedication to the community where a string of churches were set on fire in recent weeks.
The former NFL tight end who ended his career with the New Orleans Saints has been in touch with the pastors of the church and encouraging people to donate to a GoFundMe page that aims to help the churches that have burnt down.
"It is imperative that we show this community and the entire country that these types of acts do not represent who we are. And most importantly as the body of Christ, we suffer along side our brothers and sisters whenever tragedy, persecution or loss happens," Watson wrote on Twitter recently.
Just standing alongside thousands of other in support of these congregations and communites. Continue to pray and get involved: https://t.co/EtDCh0KEwU https://t.co/IOLGMJVqSk

— Benjamin Watson (@BenjaminSWatson) April 13, 2019
On March 26, St. Mary Baptist Church in Porte Barre was set on fire. On April 2 it was the Greater Union Baptist Church in Opelousas followed by Mount Pleasant Baptist Church on April 4. Holden Matthews, the white 21-year-old son of a sheriff's deputy, was arrested for the crimes which may have been racially motivated since all of the churches that were burnt down had a predominantly African American membership.
The GoFundMe page where Watson has been directing people has raised over $68,000 at press time. It has been organized by the Seventh District Baptist Association, and promises to donate all of its proceeds to the three churches impacted.
"We are unequivocally committed to aiding our Sister Churches.  The donations received are earmarked specifically for the Seventh District's member churches – St. Mary Baptist Church, Greater Union Baptist Church and Mt. Pleasant Baptist Church," the digital campaign states. "All of your generous donations will be disbursed equally among all three churches for not only rebuilding their sanctuaries, but for the purchase of all necessities lost in the fires, including pews, sound system, musical instruments, etc."
(Photo by Mike Lawrie/Getty Images)