Yvonne Orji Talks Setting Boundaries On Show That Won't Compromise Her Faith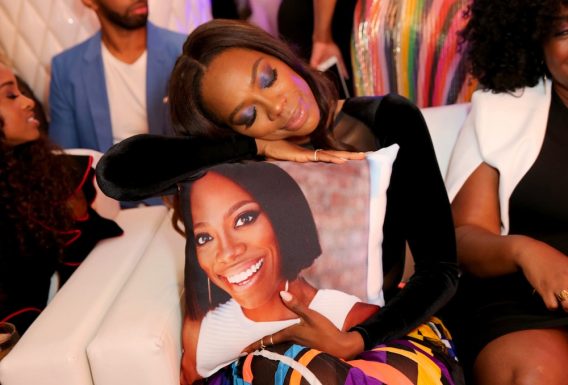 As a woman of faith, actress Yvonne Orji is explaining how she was able to set boundaries on the hit HBO show "Insecure" so that she wouldn't compromise her beliefs.
Yvonne plays a character named Molly on the show, a promiscuous lawyer who curses a lot. In real life, Yvonne is the complete opposite– a 35-year-old virgin who doesn't use profanity.
In an interview with Today, she is explained how she was able to make sure that her on-screen character's actions didn't push the actress beyond her real life beliefs.
She spoke about having conversations with the creators of the show and setting her boundaries early on. It was clear to them that she was serious about her beliefs and did not want to compromise them.
"They were able to look at my life and see that I actually have a symbiotic relationship with what I'm requesting, and what I say I am and what I actually do. I walk the walk," she said. "I think God is showing hopefully through me that you can be a Christian and be in entertainment and still hold on to values that are important to you and to Him."
Looking at her character Molly, Yvonne admits that she could have been just like her if it wasn't for her relationship with God.
"When I read the script I said Molly is who I would be if I didn't get saved at 17," she revealed. "In 2006 When I got saved I developed a relationship. I made Him personal, I took Him at His word."
The "Insecure" actress is writing a new book called Bamboozled by Jesus: How God Tricked Me Into the Life of My Dreams (and 20 Lessons I Learned Along the Way). In it, she will share 20 lessons that she has learned from a Christian perspective.
"Bamboozled by Jesus is described as a frank and fresh advice book, filled with one woman's authentic journey to understand her life and the nuggets of wisdom she's uncovered along the way," a description of the book on The Hollywood Reporter explained. "Orji covers 20 life lessons gleaned from her own experience, her family and the Bible — from how to save for a rainy day to building the ark before the flood, from thinking outside the box to realizing you're not special (while instead making yourself available)."
(Photo : Rachel Murray/Getty Images for Bumble)