Tori Kelly Never Thought She Would Be Able To Sing Gospel Music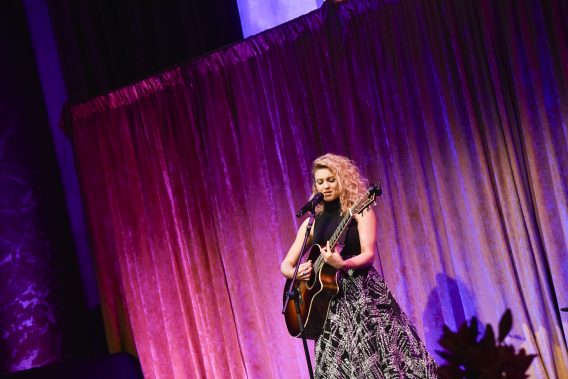 There was once a time when singer Tori Kelly thought she had to pick one genre to sing in and stick with it.
Now that she is racking up awards for her latest gospel music offering, "Hiding Place," the singer is appreciating the fact that she can sing both Christ-centered music and pop music.
"I've been doing all of these different genres but it still feels like me because I grew up listening to all these different styles. …At one point  I thought I wouldn't be able to do what I'm doing," she told Billboard recently. "I thought I had to pick a lane. So the fact that I can just sing whatever I want is really special because I just want to sing whatever comes out of me. Especially with this gospel album … I think I not only just love gospel music, I just really believe in the message as well."
The 26-year-old singer won a Top Gospel Album honor at the 2019 Billboard Music Awards. She teamed up with gospel music super producer and executive Kirk Franklin to create the gospel album "Hiding Place" that helped her win two Grammy Awards earlier this year.
Tori previously spoke to Vibe Magazine about the low expectations she had when putting out her first gospel album, Hiding Place as a pop singer.
"When we decided to put out a gospel album, I set my expectations kind of low, because I figured this might not be what everybody's used to, not everybody believes in the same things," she said. "I wasn't expecting anything would come from it, but the fact that people are listening and loving this special piece of work, piece of content that Kirk (Franklin) and I made, it's really humbling and awesome."
(Photo by Kris Connor/Getty Images for Project Sunshine)