Lifetime to Premiere Two Faith-Filled Movies This Easter Weekend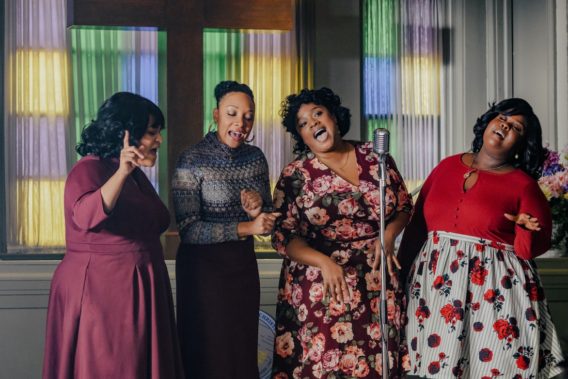 The coronavirus may have us all stuck at home this Easter weekend, but Lifetime Network is offering a bright spot with the premiere of two faith-filled films that are sure to both entertain and uplift you.
1. The Clark Sisters: First Ladies of Gospel
The first film is the highly anticipated biopic "The Clark Sisters: First Ladies of Gospel." Executive produced by Queen Latifah, Mary J. Blige and Missy Elliot, the film reveals the untold story of the legendary gospel group and their trailblazing mother. Credited with bringing Gospel music to the mainstream, the five Clark sisters overcame humble beginnings in Detroit, enduring abuse, loss, rejection, betrayal, and sibling rivalries to achieve international fame as icons of the Gospel music industry.
Kierra Sheard, who portrays her mother Karen Clark Sheard in the film, spoke with Ambo TV earlier this year and commented on how playing this role gave her a greater appreciation for the impact her grandmother had on gospel music.
"And seeing what my grandmother had gone through as far as being in a leading role in the church–and then kind of being crucified for going to the Grammys when to us, it's so much that is now accepted in gospel music," Sheard said. "And she was breaking–literally breaking barriers, and she didn't even know, for a day of when she would not be alive."
Joining Sheard in the film are Christina Bell as "Twinkie," Sheléa Frazier as "Dorinda," Raven Goodwin as "Denise," and Angela Birchett as "Jacky." Actress Aunjanue Ellis gives an outstanding performance embodying Mattie Moss Clark.
The film also features some of the most popular songs from the legendary group, including "You Brought the Sunshine" and "Name it Claim it," which are all performed by the actors. You may want to get your tambourine and shouting shoes out for this one. It premieres Saturday, April 11 at 8 pm eastern and pacific.
2. A Question of Faith
The second film premiering this weekend is the emotional drama "A Question of Faith," starring Kim Fields and Christian artist Jaci Velasquez. It tells the story of how three different families become linked after a teenage girl hits a twelve-year-old boy with her car while texting. In the wake of the tragedy, their destiny forces them on a converging path to discover God's love, grace, and mercy as the challenges of their fate could also resurrect their beliefs.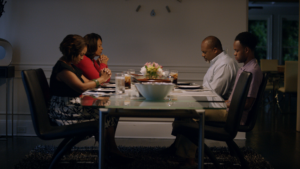 Produced by Angela White of Silver Lining Entertainment, the film was written by Ty Manns and directed by Kevan Otto. Starring alongside Fields and Velasquez are T.C. Stallings (War Room Courageous) and veteran actors Richard T. Jones and C. Thomas Howell. You can watch it Sunday, April 12 at 8/7c.