Lauren Daigle Leads Spontaneous Worship and We Can't Get Enough!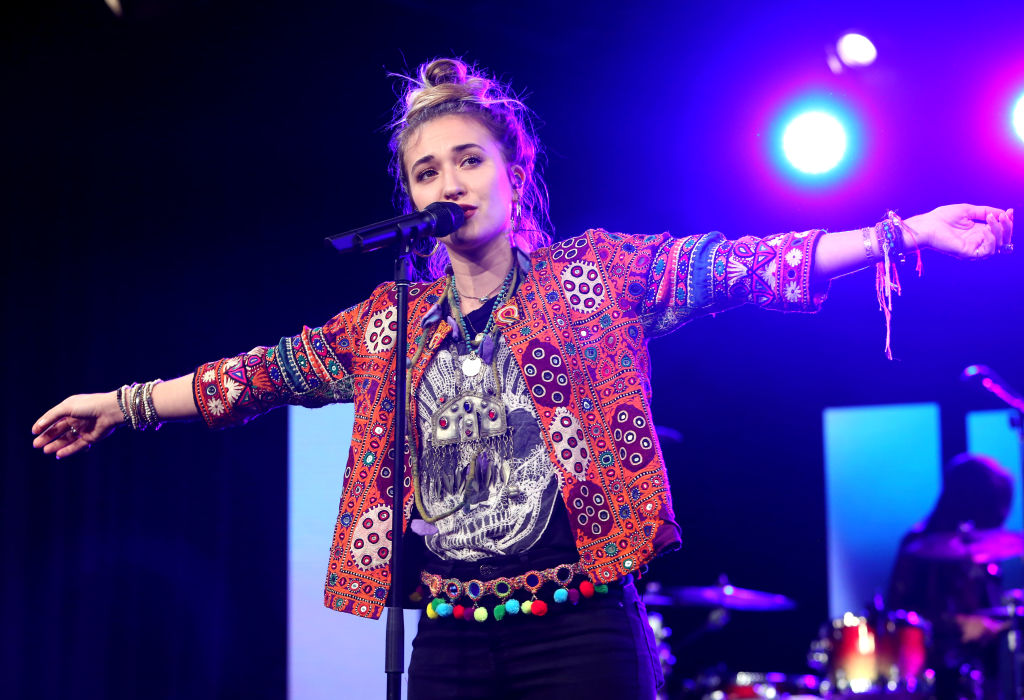 Christian singer Lauren Daigle undeniably has been having an amazing year.  She recently received six Dove nominations, and her smash hit song "You Say" "concurrently tops the airplay-, streaming- and sales-based Hot Christian Songs chart for a 54th week," according to Billboard.
Now on her "Look Up Child World Tour," the Lousiana born singer has been crisscrossing the globe, sharing the hope of the gospel through music.
The other night when her tour stopped in Vancouver she decided to let the spirit move things in a different direction. She posted a video of what happened on Instagram with the caption "Spontaneous Worship Moment in Vancouver. "
"Ok, we're going to change things a little bit. Are yall alright with that? I just feel it in the room," Daigle told the packed crowd before starting the Phil Driscoll classic "I Exalt Thee."
After singing the chorus a few times, the Grammy-award winning singer allowed her band to worship freely. One of the most profound moments came when the trombone player performed a moving solo.
"The trombone player just PRAISING Jesus with his gift!!! So powerful and just fun! Such a beautiful reminder that we can just celebrate in the presence of God- just rejoice that we are with Him and experiencing Him! Praise God," wrote one person in the comments under the video.
"Who dat trombone player tho??? GO AHEAD TESTIFY," remarked another Instgram user.
Daigle ended the song with just the crowd singing unaccompanied by the musicians or her voice. The experience was a moment that those present will not forget.
"I was there and it was tangible and angelic 😇🙌🏻," wrote an audience member.
Another audience member noted the power of the moment.
"This was so amazing!!! I will never forget and am so thankful to have been there last [sic] to sing along with you and this spontaneous worship moment last evening. Absolute incredible! ❤️"
(Photo by Jesse Grant/Getty Images Getty Images for NAMM)