Lauren Daigle Announces First-Ever Headlining Arena World Tour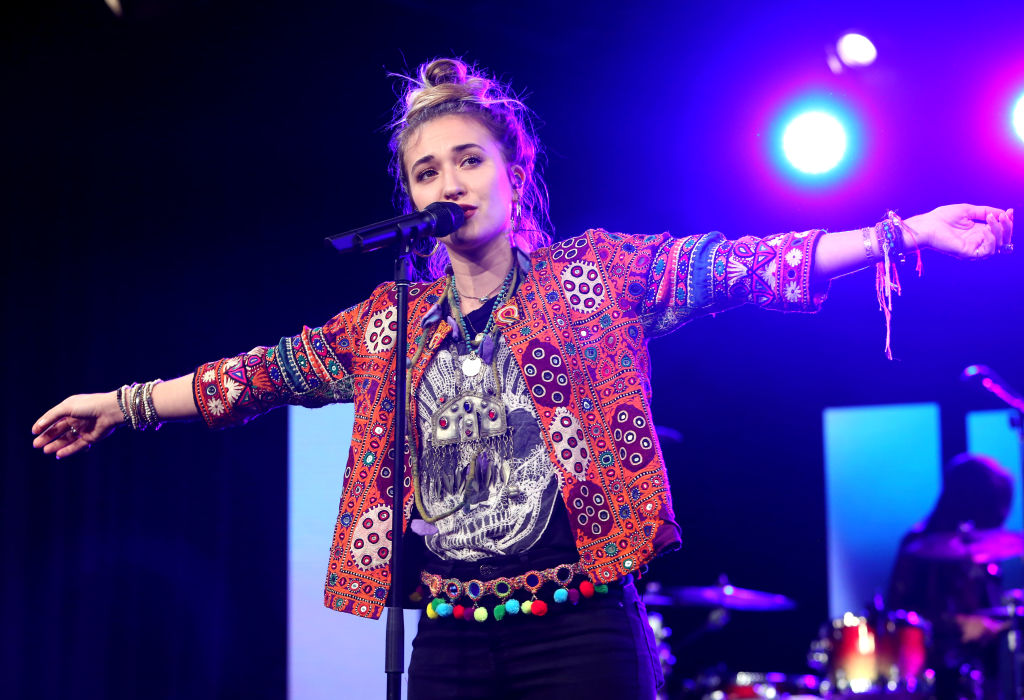 Earlier this week Christian singer Lauren Daigle announced that she is going on a world tour during a special performance at iHeart Radio's headquarters in New York City. This multi-city event will start in January 2020 in Australia and end in her hometown of Lafayette, Lousiana in July. Johnnyswim will open the show.
Last year Daigle released her hit album Look Up Child, which spent 44 weeks at No. 1 on the Christian Albums chart. That is the longest album reign of this decade, according to iHeartRadio. The 13 track project has also received multiple awards and nominations including Grammys and Dove Awards. Her single "You Say" concurrently topped the airplay-, streaming- and sales-based Hot Christian Songs chart for over 54 weeks.
Daigle took to Instagram to express her excitement about the new tour and to let fans know where they can get first access to tickets.
"I am so excited to announce the Lauren Daigle World Tour–coming to a city near you," she said in a video. "If you want first access to the presale tickets, check out laurendaigle.com for all the info. I will see you soon."
For Spotify users who follow the pop singer, they received an email this morning with a special promo code allowing them access to presale tickets, which are only for shows in the United States.
Last month during her "Look Up Child Tour," Daigle led spontaneous worship during her show in Vancouver.
"Ok, we're going to change things a little bit. Are yall alright with that? I just feel it in the room," Daigle told the packed crowd before starting the Phil Driscoll classic "I Exalt Thee."
With her first-ever headlining arena world tour on the horizon, perhaps fans can again experience spontaneous worship. At the very least Daigle promises that it will be a fun, free vibe.
"I love putting out a vibe where people are free to respond however they feel and where people feel like a warm welcome, where they can have a good laugh and let go of some of the things they have been holding on to through the stress of family or work or whatever," she told PEOPLE. "It's going to be lively and fun and cheerful as well as emotionally connected."
(Photo by Jesse Grant/Getty Images Getty Images for NAMM)