Justin Bieber Gives an Emotional Performance During Kanye West's Sunday Service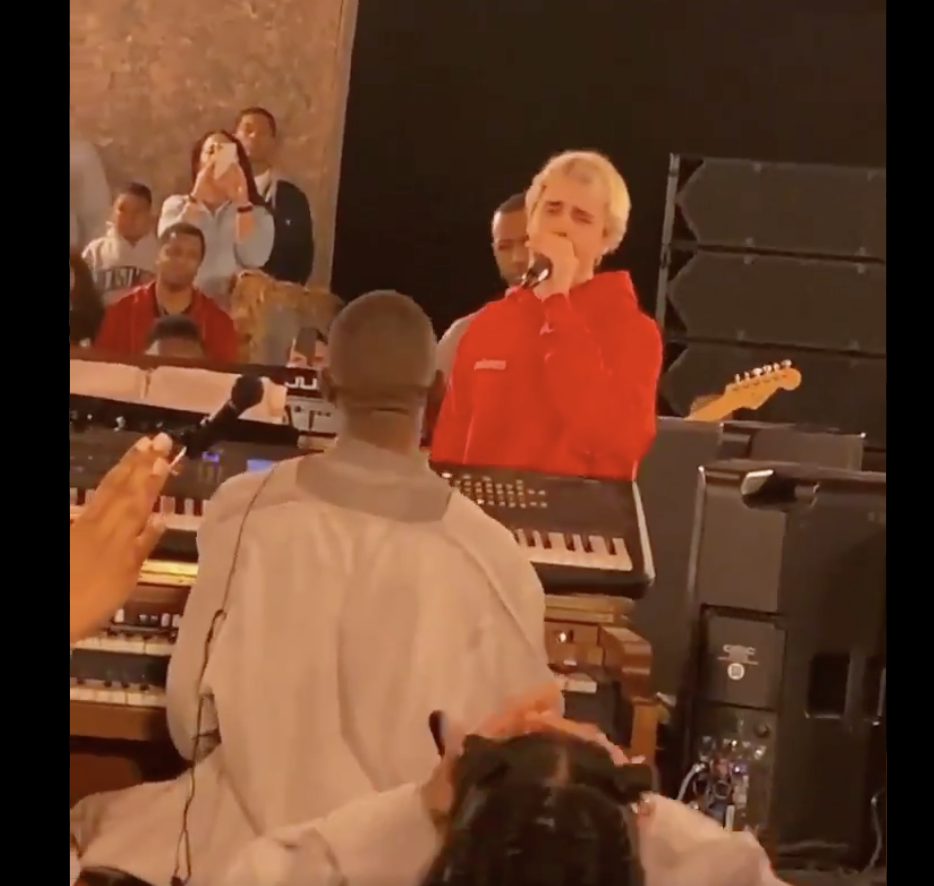 Kanye West and Justin Bieber have both been on very public spiritual journeys. On Sunday, their paths crossed when Bieber performed during West's popular Sunday Service.
In a video posted on his Instagram page, the pop star is seen belting out "Never Would Have Made It," a gospel music classic written by Pastor Marvin Sapp. In the un-captioned video, Bieber stands in the middle of a room as he offers his heartfelt rendition. At times, he appears to be reading the lyrics from his phone.
The audience and choir members respond with excitement and encouragement as he sings, "I'm stronger, I'm wiser, I'm better, much better. When I look back over all you brought me through, I can see that you were the one I held on to."
People have responded on social media to the multi-Grammy award-winning singer's emotional video by reposting it. "Justin Bieber took it to church," wrote one Twitter user. The Shade Room even commented on how Beiber "was feeling the spirit…"
Justin Bieber X Sunday Service pic.twitter.com/uB8V62YPHf

— Did Jesus Is King Part II Drop Today? (@DidJesusDrop) February 24, 2020
West's wife, Kim Kardashian West, posted additional video clips of Bieber singing in her Instagram story. In one clip Bieber and West embrace each other while West appears to be smiling.
This is not the first time Bieber performed Sapp's famous song during a worship experience. In August of last year Bieber sang the ballad, along with Israel Houghton's "To Worship You I Live," when he led praise and worship at his church.
At the time, Houghton responded to Bieber on Instagram expressing the power of worship.
"Wow…When one of the biggest pop stars in the world sings an anthem you wrote, it says this: Worship is powerful and it can overcome anxiety, fear, condemnation, shame, past and present," Houghton wrote. "I so admire someone like @justinbieber being so open about his journey- and being willing to work through it within the Presence of God. I love everything about this. #WorshipAnywhere"
(Photo: screengrab)