Here are 3 Reasons You Need to Listen to Fantasia's New Song 'Holy Ghost'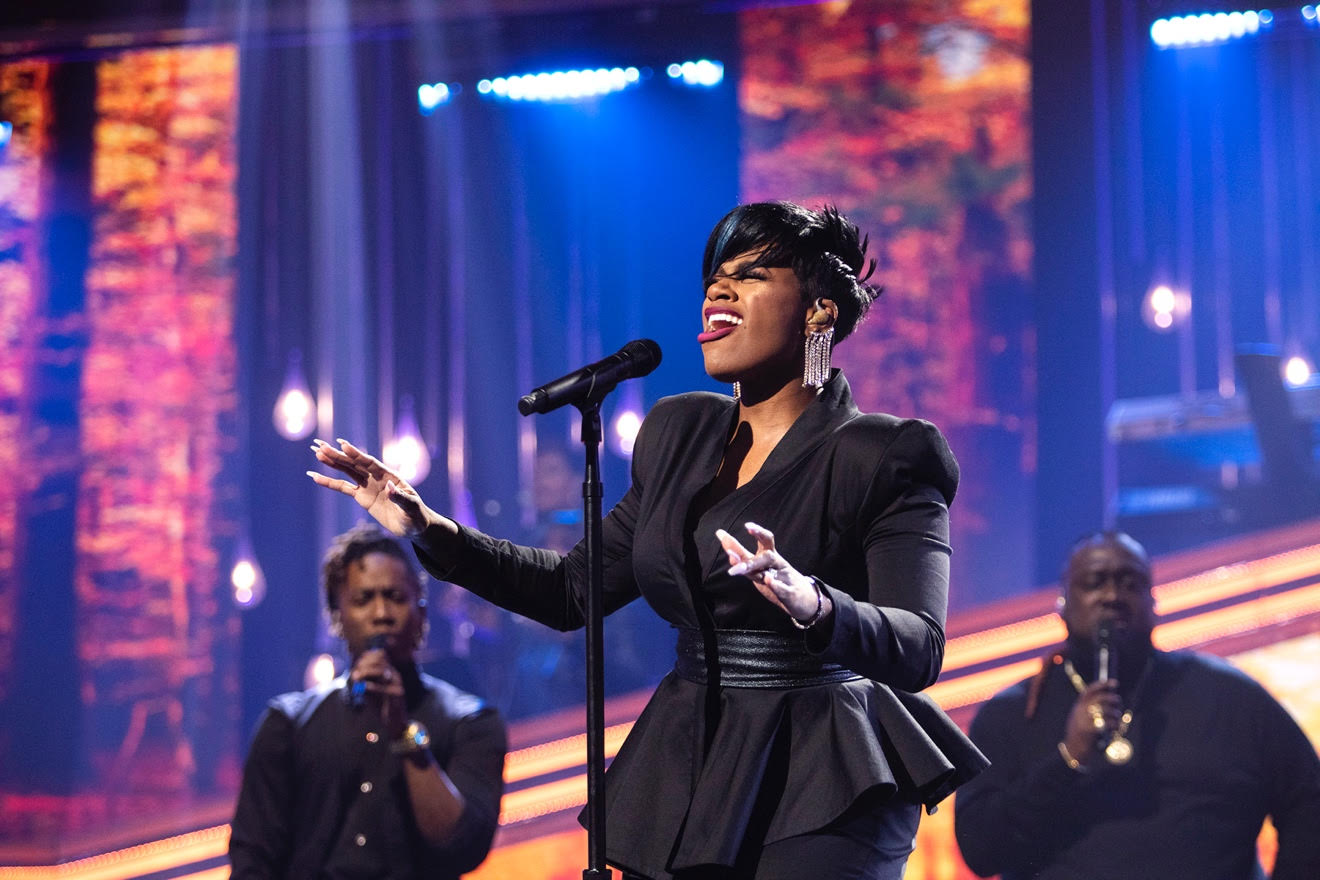 R&B artist Fantasia has again tapped into her gospel roots in her newest song "Holy Ghost." The song hasn't been officially released as a single yet, but will appear on her latest project, Sketchbook, that is set to be released this fall.
Last month the Grammy-award winning singer appeared on BET's Sunday Best to perform another song from the album, "Looking For You," which also hasn't been released as a single. While Sketchbook has been described as a multi-genre album, Fantasia appears to be leaning greatly on her gospel background, and we are loving it!
If you haven't already heard her newest track, then here are three reasons why you should listen to "Holy Ghost."
1. This is Not Your Typical "Holy Ghost" Song
Most of the songs I know that have the words "Holy Ghost" in the title usually sound like a tune from my grandparents' era.  Fantasia's "Holy Ghost," however, breaks the mold on what you expect from a song with those words in the title and offers a nice modern track.
This is an R&B and trap-infused tune, that is fun and easily belongs on both gospel and secular radios. Fantasia's vocals are soulful as always, and you will love playing this song at church, cruising in your car, dancing around the house, or where ever you like to jam out.
2. It Has a Great Message
"Holy Ghost" is not just a great song musically, but also lyrically. Far too often songs have great beats we loving dancing to but are devoid of any meaning or substance. This is not the case here.
Fantasia offers a track that speaks to the power of the Holy Ghost operating in her life, and it leaves listeners feeling hopeful and encouraged. She discusses topics like depression and fear and affirms how it is through the power of the Holy Ghost she is able to overcome.
"It got a way of making feel…Free from the worry that try to haunt me at night.  Free from depression, ain't taking over my mind. If I go astray, it get me right back in line," Fantasia sings.
The American Idol winner is also not afraid to address social issues plaguing us today.
"The evil of man has come to light. The things we do for money and ice. The price of a soul. A couple views and some likes Kids killing kids just for some stripes," sings the award-winning artist.
With meaningful lyrics like this, 'Holy Ghost' is a song you will feel good about listening to and sharing with audience of all ages.
3. It Will Empower You

Not only will you feel good about listening to 'Holy Ghost,' but you will also feel empowered. The central message to this song is Fantasia's acknowledgment that she is only able to do what she does, like "hit every note," because of the "power of the Holy Ghost."
The chorus reiterates this and serves as a reminder to the listener as well, that we can do what God has destined us to do through the power of the Holy Ghost. Even those battles we face, are not ours to face alone. We "don't ever gotta fight my own battles…Tell him what I need and he gonna go to war."
If you're looking for a great song that will leave you encouraged and feeling empowered, then you need to check out "Holy Ghost."
Photo: BET Networks