Adrienne, Israel Houghton Glorify God For Emmy Nom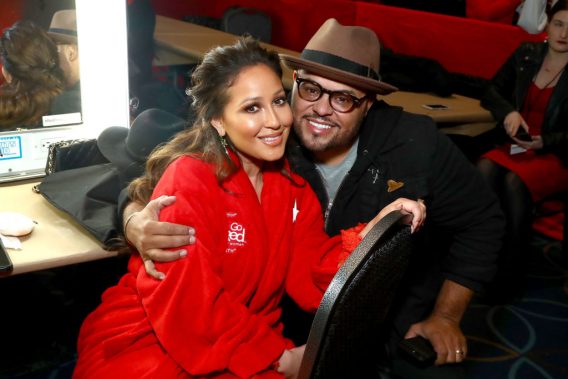 Adrienne Houghton previously won an Emmy Award as a co-host on the daytime talk show "The Real," now she is glorifying God for her new nomination.
This week it was announced that Adrienne and her Christian music singer husband Israel Houghton received an Emmy nomination for the performance of their joint song "Secrets."
"We are so overwhelmed with gratitude! God is so good," she wrote on Instagram. "I will FOREVER sing of the goodness of God… Not because of an award nomination but for his love EVERYDAY… that I experience doing everyday life with Iz."
While Adrienne began her career as a singer in the girl group 3LW, she has shied away from making new music in recent years.
"Iz, You got me to sing again & there's no one I love singing with more than YOU," she wrote.
Her husband also rejoiced with his wife on social media.
"Imagine our surprise today when the @daytimeemmys were announced- I am so proud of the ladies of @therealdaytime for their 5 nominations today- somewhat expected because they're AMAZING,"  he wrote on Instagram. "But to also be listed as a nominee alongside the perfect @adriennebailon for our performance of -#Secrets from #RoadToDeMaskUs – truly blew us away. God is so good. Thank You Jesus."
Adrienne and Israel have been married for almost three years. On her show, she previously revealed how she her husband have leaned on their faith during their "discouraging" and "really frustrating" journey to have a child.
"..I woke up and was like, 'Actually I'm going to be 35 in a few weeks. That makes a big difference," she said. "I can feel as youthful as I want on the inside and in my heart, but my ovaries are what they are. That sucks to hear that."
Yet, she has found peace in God that has helped her push past those frustrations.
"I have had to come to peace that it will happen when it's God's timing and I believe in that and I have faith in all of that," she said.
(Photo by Astrid Stawiarz/Getty Images for AHA)