Adrienne Houghton Gets Real About Trusting In God's Timing Amid Fertility Struggles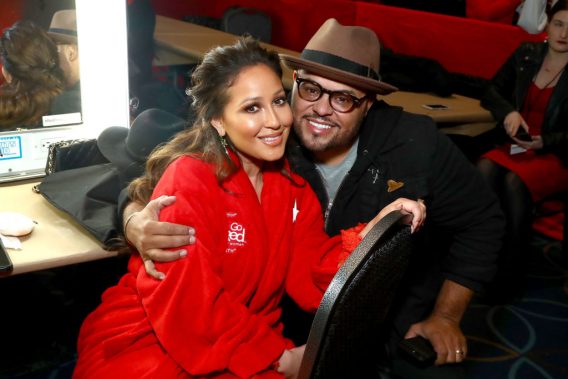 Adrienne Houghton is getting real about her struggles with fertility, revealing that she is trusting God's timing more than her own in her current season.
Adrienne, a co-host on the Daytime Emmy award winning talk show The Real, spoke about some of the challenges that she faces as a wife desiring to have children with her husband and Christian singer Israel Houghton.
The talk show host, singer and actress made it clear that while people get pregnant at different times, she once thought the road to having a child would be easier for her.
"Everybody doesn't get pregnant right away," she said on the show this week. "I think for myself, I thought it would happen so easily for me. It just hasn't happened that way."
Adrienne pointed out that some people have been insensitive about her fertility journey, questioning if she was pregnant because of factors like her face appearing fuller.
"…FYI I've always had a really chubby face — but I think that as an audience we should be sensitive to the fact that everybody doesn't get pregnant right away," she said.
Since age does impact the ability for women to reproduce, Adrienne got transparent about how the thought of that has been affecting her.
"..I woke up and was like, 'Actually I'm going to be 35 in a few weeks. That makes a big difference," she said. "I can feel as youthful as I want on the inside and in my heart, but my ovaries are what they are. That sucks to hear that."
Adrienne and Israel have been married for two years. Since she does desire to have children with her husband, the Christian television personality admits that the process can be "discouraging" and "really frustrating."
Still, the entertainer has found peace in God's timing for the next chapter in their lives.
"I have had to come to peace that it will happen when it's God's timing and I believe in that and I have faith in all of that," she said.
(Photo by Astrid Stawiarz/Getty Images for AHA)