Beth Moore Shares Update on Priscilla Shirer After Her Lung Surgery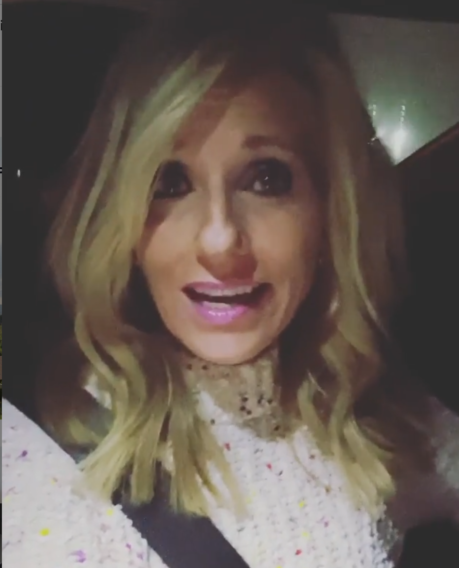 On Monday, beloved Bible teacher Priscilla Shirer underwent lung surgery to treat an issue that was "jeopardizing [her] own health."
Shirer's friend and fellow teacher Beth Moore shared an update on the surgery Monday evening after visiting the hospital.
"Hey, loved ones. A lot of you are asking about Priscilla and I don't blame you…so I'm going to just give you the very basics because I want to leave everything of any kind of detail to the family and respect them completely in this 'cause I love them so much as I know you do," Moore said in a video she posted on Instagram. "She did very, very well through the surgery. The surgeon said that it went just absolutely according to plan. That her body is strong — and just have every anticipation she is going heal up well."
Moore further shared that Shirer will continue to recover in the hospital for the next few days before being released.
Earlier that day, in the hours before her surgery, Moore along with Australian preacher Christine Caine, visited The War Room actress at an undisclosed hospital in Dallas to pray for their friend.
"In the cab on the way to the hospital where our friend is having surgery," Moore wrote in the caption of a video she recorded with Caine in the back of the car. "Armed and dangerous. And yes we will no doubt march around the hospital 7 times like it's Jericho. We may stop short of praise dancing with banners in the waiting room."
Caine also commented that she had anointed herself with oil so that she "could lay on holy hands" on Shirer before her surgery.
Shirer first announced her surgery on Jan. 10 in a statement released on Facebook.
"Three years ago, my doctors discovered a small nodule in my left lung," she wrote. "Several pulmonary specialists and I have watched it meticulously since then. This past summer, it was clear that something surgical needed to be done as the nodule had begun to grow and show signs of dangerous irregularities."
As a result of the growing health concerns, Shirer decided to remove an entire lobe from her left lung. The daughter of well-known preacher Dr. Tony Evans had delayed the surgery to focus on her mom, Lois Evans, who was sick with a rare form of cancer. Lois passed December 30 and her funeral was held last Monday, Jan. 6.
While Moore is grateful that Shirer's surgery went well, she still requested that believers continue to pray for her friend.
"Pray for a smooth and comfortable recovery," Moore wrote. "And, I'd add to that, a time of respite for this family we all love so much. Your prayers MATTER. Keep them up.
(Photo: screengrab)