Dr. Tony Evans and Family Gather to Celebrate the Life of His Wife Lois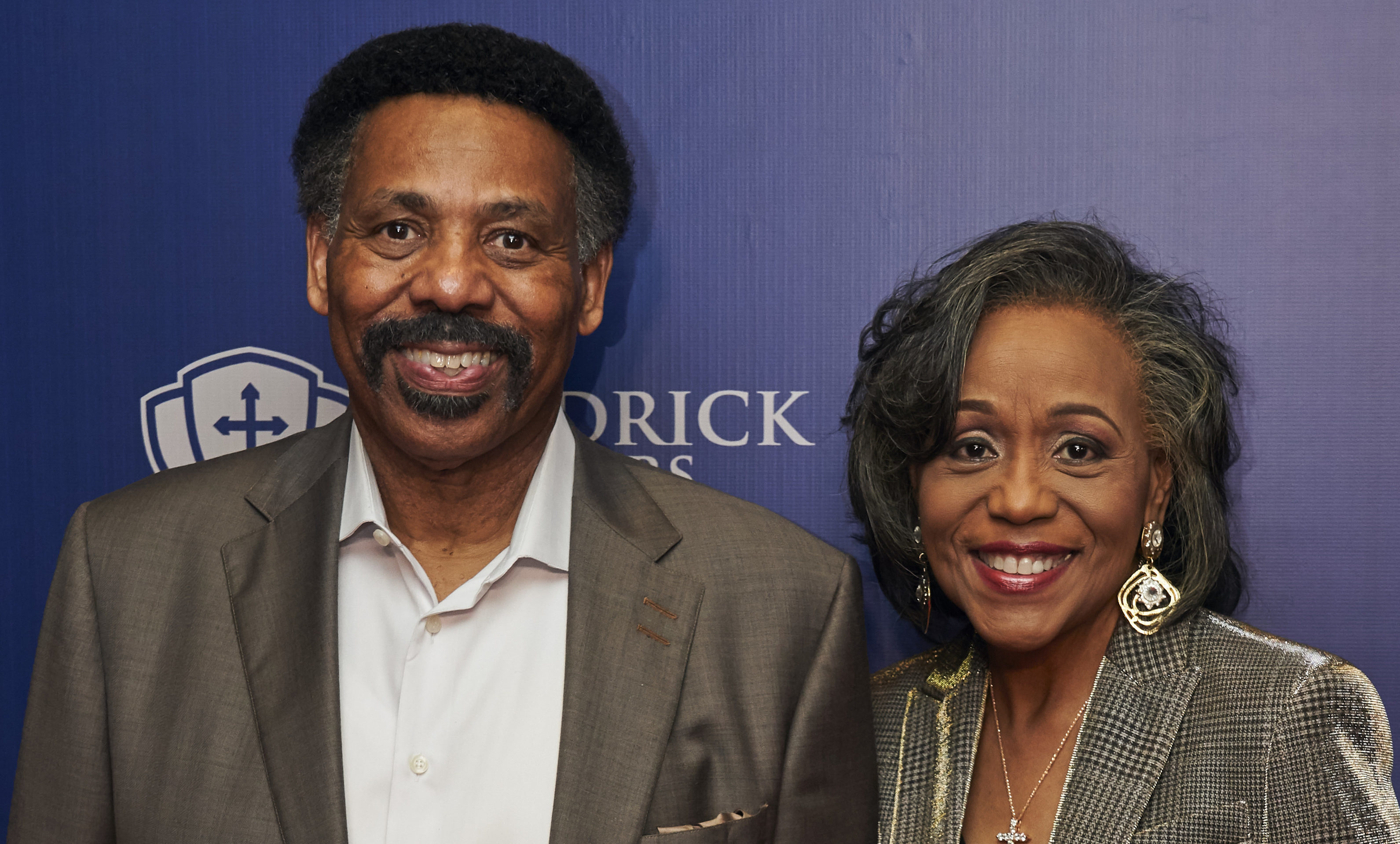 Today thousands will gather at Oak Cliff Bible Fellowship Church and online to remember the life of Dr. Lois Evans, wife of well-known preacher Dr. Tony Evans.
Mrs. Evans' service will be held at 11 AM today and is open to the public. Gospel legend Kirk Franklin will do a musical prelude beginning at 10:30 AM. For those unable to attend in person, they can view it online at tonyevans.org or OCBFchurch.org.
The family asked that in lieu of sending flowers, to donate to the ministry of Pastors' Wives, which was founded by Lois. Also, to honor her legacy, they suggested that others consider sending flowers to their pastor's wife because Lois loved flowers.
Last Monday, in a heartfelt message, Evans announced the passing of his beloved wife after a hard-fought battle with a rare form of cancer
"Just before the sun came up this morning, the love of my life, Lois Irene Evans, transitioned from earth and watched her first sunrise from heaven," Evans wrote on social media. "I had the privilege of holding her hand as she was lulled into eternity. Our four children surrounded her as well. As she slipped away, we told her how much we love her, how proud we are of her, and how thankful we are for the life she has lived."
The Evans children also offered moving words honoring their mother.
"Goodnight my beautiful, beloved Mommy. 💜 I'll see you in the morning," wrote Evans' youngest daughter, author Priscilla Shirer.
"I love you mom," shared Jonathan, the youngest of the Evans children. "To everyone out there who has been impacted by the ministry of Dr. Tony Evans, I just want you to know that it was Dr. Lois Evans who made it happen!! Love you always, Nonny! Well done!!"
Evans also acknowledged the significant impact his wife's work had on his life and that of his family. "We are what we are because of her," he noted.
Leading up to today's homegoing service, others have remembered her life and legacy.
Franklin expressed his love for Lois, whom he considered a maternal figure in his life.
"She'd never heard the song before, didn't know what in the world it meant, but she trusted me to give her a little sauce," Franklin remembered fondly. "I loved this woman….I am missing this woman… and I'm starting the new year without her. Just let Heaven be real🙏🏾"
Bishop T.D. Jakes of the Potter House in neighboring Dallas shared words of comfort and called for prayer.
"Here in Dallas, we awoke this morning to the sad loss of one of the highly esteemed matriarchs of our community. Mrs. Lois Evans is not dead, but has fallen asleep in the arms of Jesus," Jakes wrote on Instagram. "A special prayer goes out to her beloved and revered husband, @DrTonyEvans, and each of their gifted, yet grieving children. To the entire Oak Cliff Bible Fellowship Church, our prayers embrace your pain in this moment of profound loss."
Photo by Cooper Neill/Getty Images for AFFIRM Films A Sony Company)