Tamera Mowry-Housley, Adam Housley Receive Prayers After Niece Dies In Thousand Oaks Shooting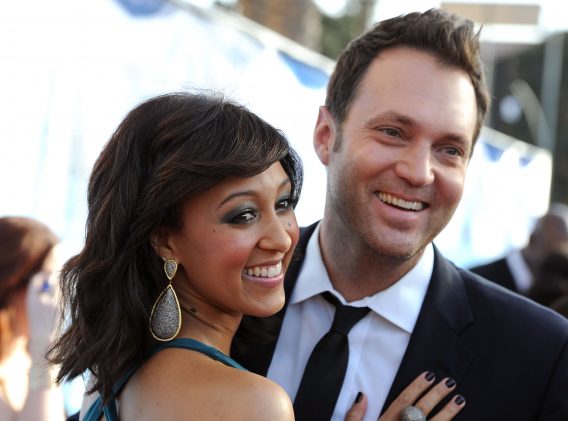 Tamera Mowry-Housley and Adam Housley are being covered in prayer by many in the Christian community after announcing the loss of their niece in the recent Thousand Oaks shooting.
Alaina Housley, 18, was among the 12 who were killed during college night at the Borderline Bar & Grill in Thousand Oaks, Calif. Wednesday night. Police are still investigating why former Marine veteran Ian David Long, 28, committed a mass murder before killing himself.
While the nation is mourning the tragedy, so are the Housleys who released a statement to Us Weekly after their household was directly impacted.
"Our hearts are broken. We just learned that our niece Alaina was one of the victims of last night's shooting at Borderline bar in Thousand Oaks," the couple said in a statement Thursday. "Alaina was an incredible young woman with so much life ahead of her and we are devastated that her life was cut short in this manner. We thank everyone for your prayers and ask for privacy at this time."
While the Housleys were initially asking people for prayers due to the fact that their niece had gone missing, they later realized that the college student was among those that were killed at the Borderline Bar Wednesday evening. A number of people in the Christian community gave their public support to the couple, including Pastor Dudley Rutherford who leader of Shepherd Church in Porter Ranch, Los Angeles, Calif.
"Adam, praying for you and your brother and your family," the preacher commented on Adam's social media account. "So heartbroken for you."
Pastor John Gray of Relentless Church in Greenville, S.C., commented that he was "heartbroken" while Pastor Touré Roberts offered his support and prayers.
"Very sorry but praying," Roberts wrote.
Actress Mowry, the co-host of the Emmy Award daytime talk show The Real, wrote a personal message on her own Instagram account honoring her late niece.
"I was blessed to know you ever since you were 5. You stole my heart," she wrote. "You are gonna make one gorgeous angel. My heart and prayers are with every victim of this tragedy."
Former Fox News correspondent Adam expressed how heartbroken he was over the ordeal.
"My sweet, sweet…Alaina. Oh how I miss you. Oh how I miss u. #heartbroken," he wrote on Instagram.
(Photo by Frazer Harrison/Getty Images for NAACP Image Awards)