This S.C. Church Is Apologizing For Slavery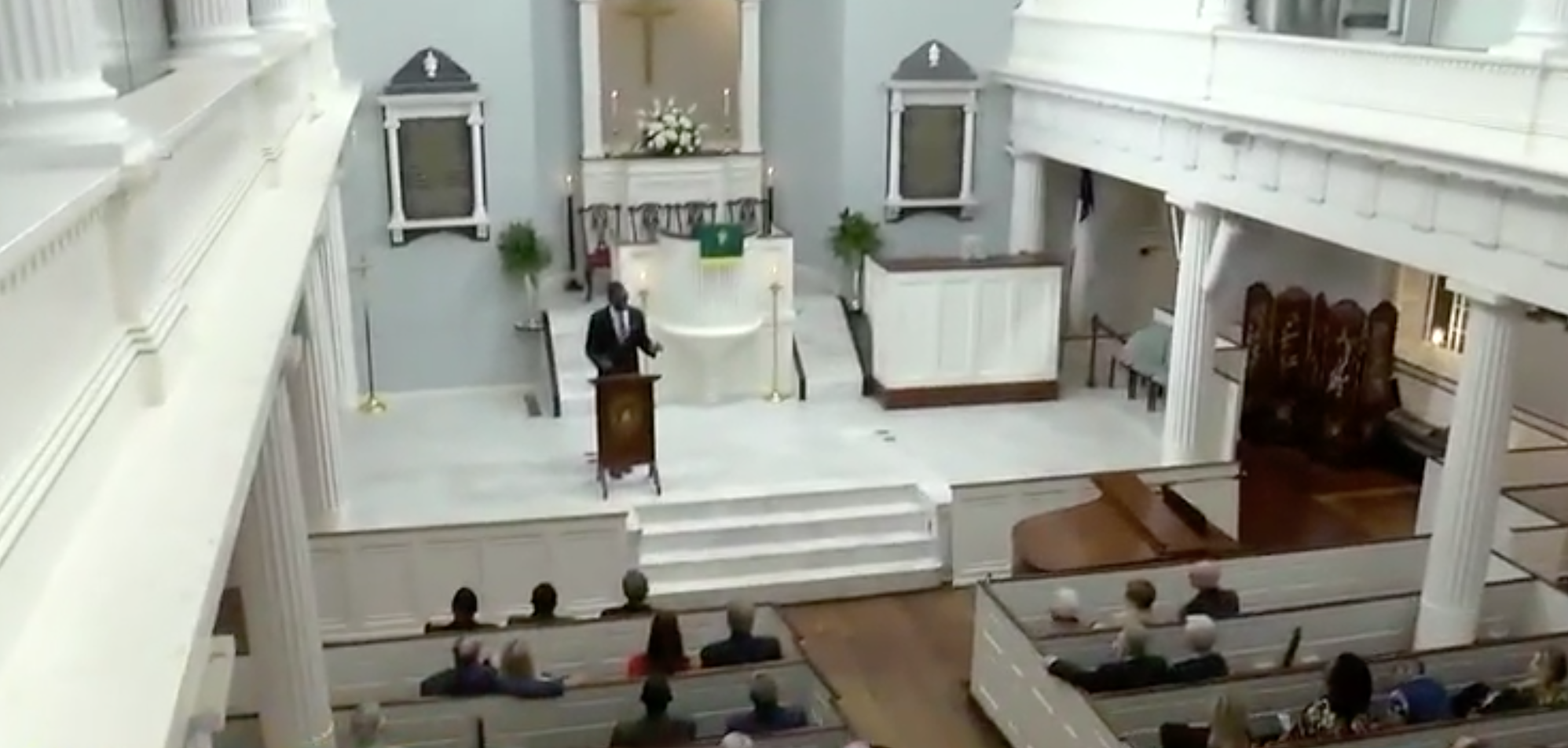 A Charleston, S.C. church is apologizing for its part in slavery and honoring the memory of its former enslaved congregants.
On Sunday, the First Baptist Church of Charleston revealed a plaque dedicated to those in the church who were once enslaved less than 200 years ago. Pastor Marshall Blalock explained his church's reason for dedicating the plaque to the slaves who he called important.
"We are putting a plaque up in honor of the slave members to say they are important to us, they should have been treated different, but the goal is to honor them now," Blalock said in a Live5 WCSC News report. "They weren't treated with respect years ago, we are honoring them now to show respect."
The sentiment was a step in the right direction for some in the city like Anthony Thompson, whose wife Myra was killed by a white supremacist at the Mother Emanuel AME Church shooting in 2015. Thompson expressed how important it is for white and black people to discuss the region's racial history and continued issues.
"Hate can always be conquered by love, love will always take over, blacks and whites coming together, being able to speak about what happened in the past," Thompson said.
The First Baptist Church of Charleston's apology comes on the heels of the city approving a two-page resolution offering an official apology for taking part in slavery. Charleston has built much of its wealth from slaves and plantations, but now has resolved to encourage racial equality in businesses, healthcare, housing, and wages, according to The Post and Courier.
The city is also coming together with the 10 families that were impacted by the 2015 shooting at Emanuel AME Church for a documentary called Emanuel which producers have described as "a poignant story of justice and faith, love and hate, and the healing power of forgiveness."
(image via screengrab)