Rapper T.I. Joins MLK Jr.'s Home Church to Fight Mass Incarceration
by Dean Windsor | 10:32 am, June 18th, 2019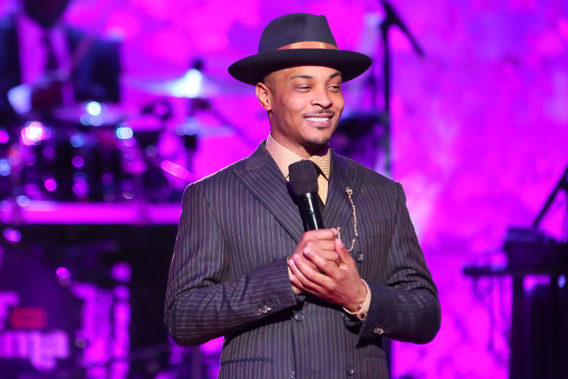 Requests for the church to be more involved with social justice issues have been heard, and are receiving a generally positive response.
From the beautifully worded "Letter Against Racism published by the Catholic Church and its United States Conference of Catholic Bishops to Trinity Episcopal Church in Wrentham, Mass., and its #2069 campaign launched in 2017 to raise awareness and help combat the opioid crisis in Southern Mass, the church is still the place to turn for help.
The Church is stepping up!
In this most recent show of social justice support, Ebenezer Baptist Church is launching a multi-day conference at its historic church in Atlanta, with help from Actor, Rapper T.I. , to confront mass incarceration.
Ebenezer, the church Martin Luther King, Jr. pastored before his assassination, has historically played an important role in addressing social justice issues, particularly those impacting the African American community.
Current senior pastor, Rev. Dr. Raphael Warnock said in a statement to the local NPR station that the "goals of the conference include helping communities to fight the rise of the prison industrial complex in the United States and systems that unfairly imprison people of color.
When the church gets involved, people tend to pay attention on a larger scale, attracting stars like T.I. to show support. He will lend his support to the event by helping to bail out of jail dozens of poor and working-class citizens in the Atlanta area.
The Hip Hop icon has been very vocal in recent years on social issues and the mistreatment of minorities in America. Through his eloquent, and at times wordy style of speaking, he is very much looked at as a wise elder in the Hip Hop community.
This is a well-deserved position for a man that turned away from a life of crime to become a hugely successful entrepreneur and a source of inspiration for hundreds of thousands of people. One need not be a fan of the rapper to appreciate the work he's doing with Ebenezer for the community.
(Photo by Leon Bennett/Getty Images)