Potential Hate Crime Against Black Church Thwarted by Police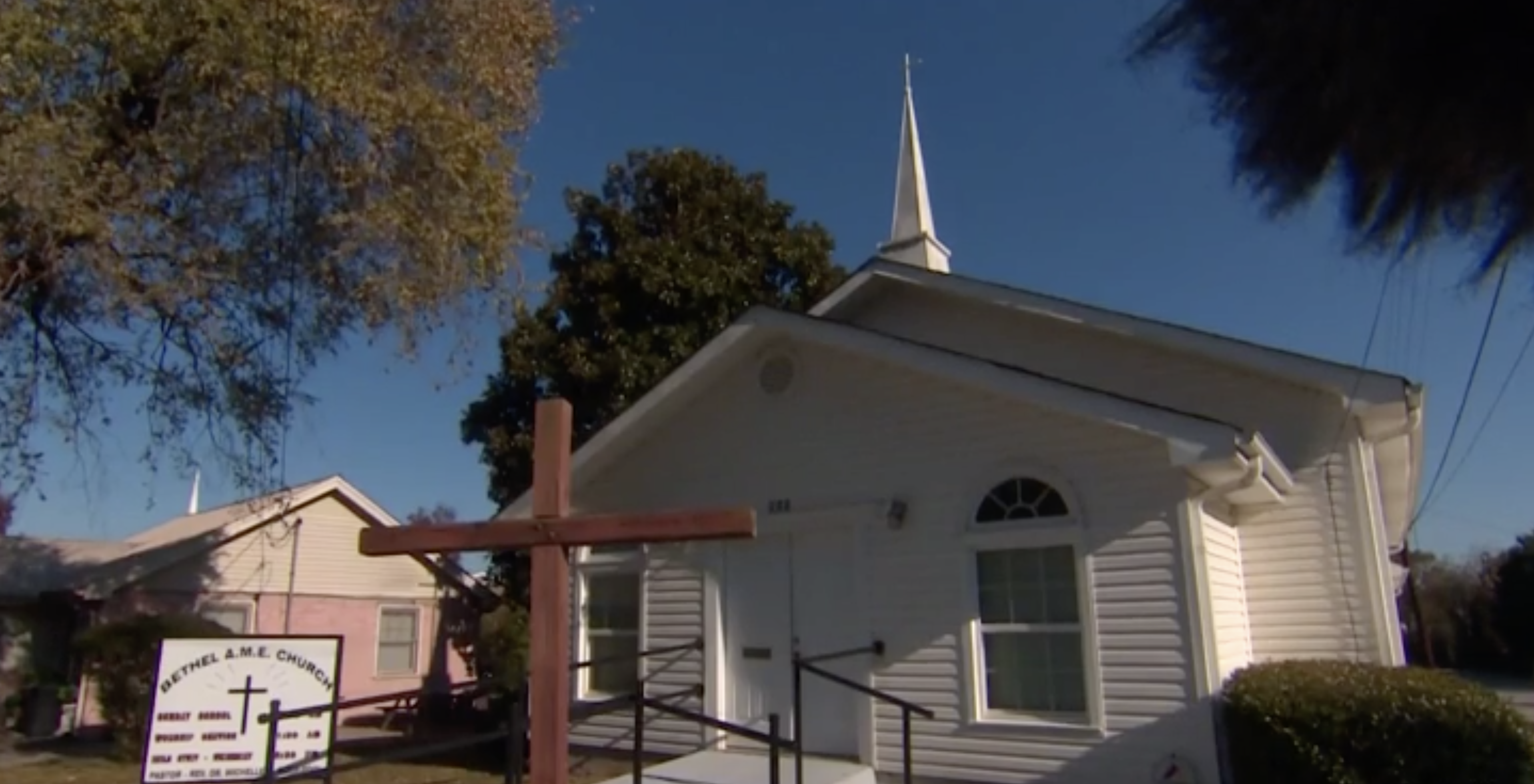 Members of Bethel African Methodist Episcopal Church in Gainesville Georgia had one more reason to thank God this past Sunday. Last week police were able to thwart a deadly plot against the congregation when they arrested a local teen who allegedly planned a racist attack on the historically black church.
Parishioners of Bethel along with members of the community gathered yesterday at the quaint church to show support. Outside, supporters held signs that read "We stand with Bethel AME," and "Keep hate out of Georgia." Inside, Rev. Dr. Michelle Rizer-Pool expressed her gratitude at the outpouring of support for the 118-year-old church.
"It lets you know that we are still a nation that loves and take care (sic) and want to support one another because we recognize that what happens to one, happens to us all," said Rizer-Pool.
The scary chain of events started on November 15, when Gainesville High School officials notified the local police department of the potential threat overheard by a student.
"An alert student had overheard this threat and notified a school administrator who…did a preliminary investigation; found this to be a real, credible threat, and immediately notified our school resource officer that was in the school," Chief Jay Parrish told reporters last week.
The police worked from Friday night until Saturday, further investigating the matter. In the process, they discovered that the 16-year-old white female student planned to attack Bethel and took significant steps towards achieving her disturbing goal. Parrish was very clear when describing the motives of the unnamed student.
"She is a racist," he said.
Additionally, Parrish read the details of her plot, which included a knife attack on the church, and found them to be "very sickening."
The authorities also believe the teen visited the church prior to her arrest. Typically Bethel holds Bible Study on Wednesday, but in preparation for their 118th Anniversary celebration, they canceled the service on November 6. It was during that night an unknown white teen approached the church.
Parishioner Robert Clark was there that night with his son cleaning and answered the knock on the door. He said the teen kept one hand in their pocket and asked if they were having Bible Study. Clark told the teen no, closed the door, and the teen walked away.
Clark cannot confirm the identity of the person from that night, but thanks God that the night did not end in tragedy.
Rizer-Pool also expressed her gratitude to the school for avoiding a horrific event.
"I called and spoke to the principal to thank him for instilling in their students that if you see something, say something," Rizer-Pool said. "That precluded us having a bloodbath."
(Photo: screengrab)