Portland's Union Gospel Mission Selected As Charity of Choice For Marathon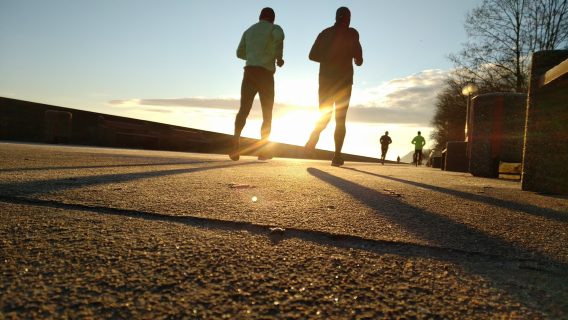 This Sunday, runners of the Portlandathon will being racing for more than just a medal. Union Gospel Mission, an organization that provides resources and support to Portland's homeless community, has been designated the Charity of Choice.
The Portlandathon will include a marathon, a half-marthon, 5 mile run, and a 4 mile walk.  Paula and Dave Harkin of the Portland Running Company and Runwithpaula Events organized the race and it replaces the Portland Marathon.
According to the Portland Patch, as the Charity of Choice, Union Gospel Mission will host a booth from noon to 8 p.m. on Friday, and from 10 a.m. to 6 p.m. on Saturday at the race expo and packet pickup location.  
Runners will find a donation envelope in their registration packets, and are asked to donate during the registration. 
Union Gospel Mission was founded in 1927 when 40 local churches came together to minister to the homeless and hurting in Portland. The Mission's website notes that it serves more than 200,000 meals a year to the homeless and people in need.  They also offer a day room for snacks and coffee, clothing, hygiene times and emergency shelter during the winter.
In addition to helping the homeless, the Mission is the home to the LifeChange program, a faith-based addiction recovery program. 
The Harkins work with the LifeChange program and organize a weekly run on Mondays with 10 to a couple dozen people.
"We spend time together listening and talking about life and the recovery work they are doing and we become friends and sometimes it feels like family," Paula told the Portland Patch.
The Portlandathon will start 7 a.m. October 7, 2018.