Pastor Jamal Bryant Raises $120K, Bails Out 1st Time Non-Violent Offenders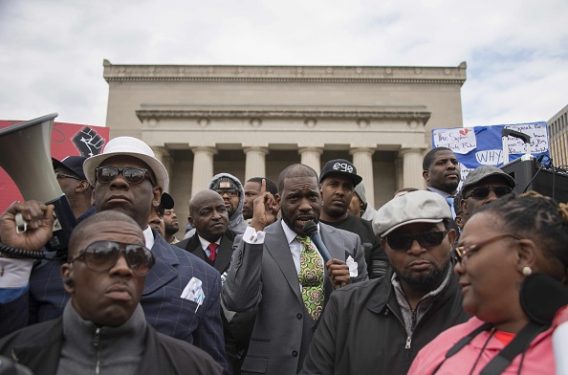 Pastor Jamal Bryant and his New Birth Missionary Baptist Church spent Easter weekend bailing nonviolent offenders out of prison and helping the next generation in their families get a fresh start.
The church raised $120,000 that was used to help first-time non-violent offenders get out of prison in four Georgia counties. Representatives from local sheriffs' offices were on hand to support the mission this weekend along with rapper Clifford "T.I." Harris.
The initiative, called the"Bail Out" program, began as a $40,000 challenge issued to Bryant's congregation. It grew to raise $120,000 to help people in Georgia's DeKalb, Fulton, Gwinnett, and Rockdale counties.
The pastor revealed his inspiration behind the movement.

"I looked at what was happening in the prison pipeline and realized that the church voice had been muted on the issue of prison reform," said Bryant in an Atlanta Journal Constitution report. "I realized that we needed to be part of what was taking place."
On Saturday, Bryant took to social media to explain the plans of his church to not only bail out first-time offenders, but also provide them with job training.
"Holy Saturday is when Jesus descended into HELL. Today we @newbirthmbc are bailing out of prison those who are non violent offenders in 3 counties here in Georgia," he wrote on Instagram. "We raised 120k over lent to get it done exceeding initial goal of 40k. In addition we are Putting them in job training programs."
The program will also help the children impacted by incarceration by opening savings accounts that will help them attend college. The actions of the church seemed to be a Resurrection Sunday blessing for the people affected.
"We (are) opening college fund accounts for their children at citizens trust bank (black owned) to stop the cycle," he wrote. "Resurrection is in the air …"
(Photo :JIM WATSON/AFP/Getty Images)