Millennial Pastor Nick Hall Wants To Bridge The Gap In Polarized Political Climate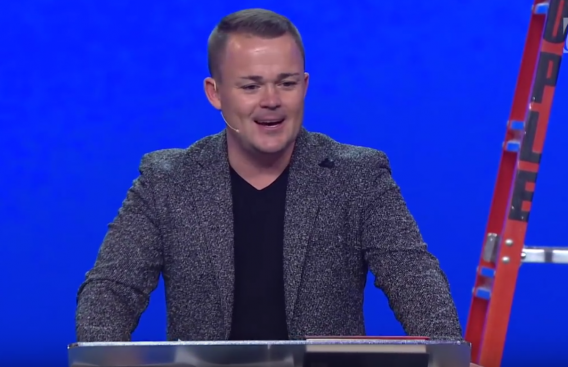 One millennial evangelical pastor is determined to use his growing platform to bridge the gap between the left and right.
Nick Hall, the 35-year-old preacher who Fox & Friends called "the Billy Graham of the next generation," seeks to bring people from opposing sides together even if they do not agree on all of the hot button political issues that often make news headlines. The leader of the evangelical organization called Pulse is intentional about bridging gaps in his own life and gets his hair cut at a Muslim-owned barber shop in Minneapolis for that reason.
"Part of the story of me even going there was confronting a weird sense of fear, and I would equate that to growing up not being around a lot of Muslim people and watching too much 24," he said in a City Pages report. "But now every other week I'm in there hanging out with those guys and it's right next to the mosque in Northeast. And I'm the only white guy I've ever seen in there."
Hall believes that diversity is a huge issue at the forefront of his generation.
"Diversity is a huge value for millennials and Gen Z," Hall said. "Abortion is a big issue for younger people but it isn't a central issue."
While political views have caused a divide among people, the preacher believes Christians can come together despite differences in their beliefs.
"I don't think there are many millennials who think, 'How can you be a Democrat and a Christian?'" Hall says. "People have a lot of friends on different sides of the aisle."
On his Instagram page, the preacher has been promoting people coming together under a movement called the Together Generation which hosts events for believers.
"You may call this revival, awakening, or simply hype… but this isn't about any of that," Hall wrote of the recent event. "We are just those bold enough to dream, and believe that God is still saving, healing, and turning our world upside down (which is right side up)… and that He wants to use us… ordinary, broken people, to do supernatural, extra-ordinary things… so that everyone knows, THIS IS GOD. #Together2018 #MoveCloser."
(image via screengrab)