Gospel Extravaganza Planned to Celebrate 30 Years of HIV/AIDS Advocacy Work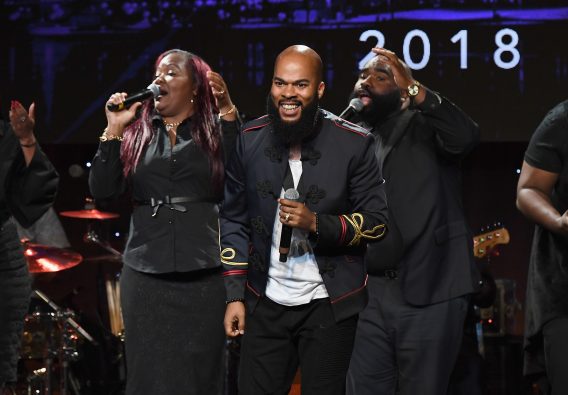 On October 25, 2018 the National Black Leadership Commission on AIDS, Inc. (NBLCA) will celebrate it's 30th Anniversary with a Gospel Extravaganza.  The concert will be held at the renowned Marian Anderson Theater, Aaron Davis Hall at the City College Center for the Arts.
"Our goal remains to bring together leaders of all backgrounds to address critical health issues facing communities of color," C. Virginia Fields, president and CEO of NBLCA told PR Newswire. "The 2018 Gospel Extravaganza is an exciting way for us to reinvigorate our commitment and further inspire people from all over to join us in our mission."
Founded in 1987, NBLCA is the oldest non-profit organization of its kind in the United States, according to the organization's website. Its mission is to "educate, mobilize, and empower black leaders to meet the challenge of fighting HIV/AIDS and other health disparities in their local communities."
Tickets to the extravaganza are $100, with the event serving as the leading fundraiser for the organization.  Proceeds from the event will benefit programs and services NBLCA offers to communities of color impacted by HIV/AIDS and other health disparities.
The Gospel Extravaganza will feature highly acclaimed artists like Richard Smallwood, the prolific, grammy-nominated artist who has written such beloved favorites as "Total Praise" and "Center of My Joy." 
Headlining with Smallwood will be JJ Hairston and Youthful Praise, another grammy-nominated artist who was named #1 in 2017 on four charts by Billboard magazine.
Doug Wirth, president and CEO of Amida Care and Convent Avenue Baptist Church Healing Hope Ministry, will also be honored at the Gospel Extravaganza.
This event is not the first time NBLCA has joined with the Christian community to address the issue of HIV/AIDS in communities of color.  In 2009 it spearheaded the National Black Clergy For The Elimination of HIV/AIDS Act. It was a "comprehensive proposal for fighting HIV/AIDS in the black community…[that] was developed by clergy leaders, the National Medical Association," and other black leadership organizations.
To purchase tickets click here.
(Photo by Paras Griffin/Getty Images for ASCAP)