Christine Caine Celebrates Strides In Human Trafficking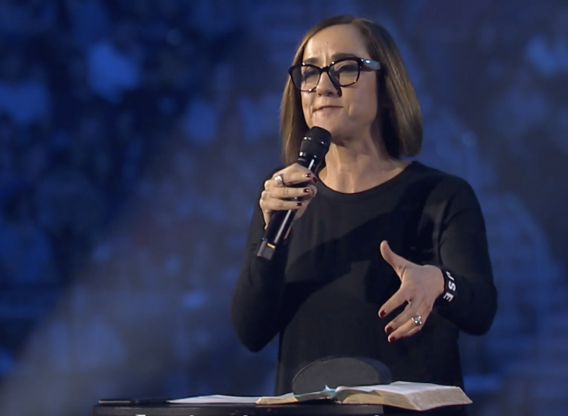 Christine Caine has reason to celebrate– she is reflecting on the 11 year anniversary of her human trafficking organization, A21.
Christine, the Australian Evangelist, and her husband Nick founded the human trafficking organization in 2008. Since then, they have seen lives freed from modern day slavery thanks to their organization that operates in 14 countries.
"Today, on @A21's 11th birthday, we are celebrating 5 new survivors who are now free from sex trafficking. I will never get tired of news like this," she wrote on Instagram this week. "Over the last 11 years, we have seen hundreds of victims identified and assisted, tens of thousands showing up to #WalkForFreedom in cities across the globe, began operations in over 12 countries, seen hundreds of traffickers prosecuted, and I truly believe we are just getting started."
The preacher says she and her husband are amazed by how much God has done through their organization.
"@NickCaine and I are in awe of all that God is doing. The work of #A21 continues to grow, and it is because of the selfless sacrifice of multitudes," she wrote. "Thank you to every single person who has played a part in these past 11 years–we are truly grateful."
The A21 organization helps prevent slavery by informing people through events. They are also on the front lines of intervening in the lives of people being trafficked and helping those come out of that lifestyle.
"We work closely with law enforcement on the ground to support police operations, identify victims through our hotlines, assist in the prosecution of traffickers, represent survivors in court proceedings, and collaborate with governments and other NGOs to eradicate slavery at every level," a description of the organization reads on its website. "We work face-to-face with every person in our care based on their individual needs, providing them with access to housing, medical treatment, counseling, education, employment, and repatriation to help them reach a place of independence."
For more information, please click here.
(Photo: via screengrab)