Rick Warran Expected To Make Full Recovery After Emergency Surgery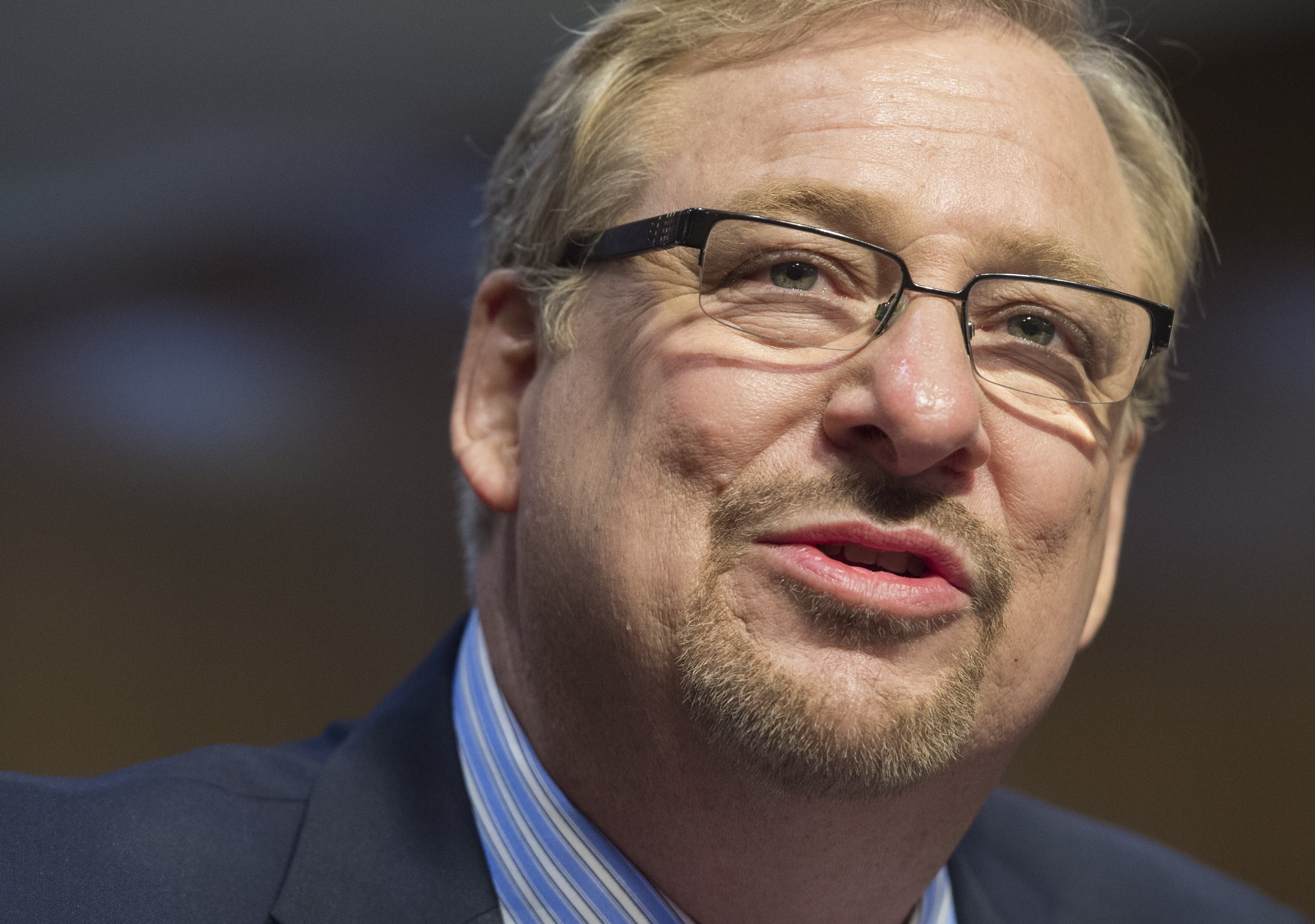 Last Thursday Pastor Rick Warren had to undergo emergency surgery to repair his intestine that had torn and was releasing infection into his abdominal area.  He is expected to make a full recovery.
The best-selling author and senior pastor of Saddleback Church in Lake Forest, California, started experiencing intense pain Wednesday night after his wife Kay Warren left for a conference in Ireland. His son rushed him to Urgent Care, and eventually took him to the E.R. where they discovered and repaired the issue.
On Saturday, he sent an email to his church providing an update on his condition.
Dear Saddleback Family,
By now you may have heard that I needed an emergency surgery early Thursday morning.  At about 7 pm on Wednesday evening while at home by myself, I suddenly doubled over in an attack of excruciating abdominal pain.  Kay (his wife) was on a plane just taking off from LAX airport for a 10-hour flight to Northern Ireland where she was scheduled to speak at a conference.
Fortunately, my son, Josh, called me at the same moment of my pain, and he rushed over to drive me to an Urgent Care facility, where the doctor administered shots of antibiotics and a painkiller and advised me to get a CT scan the next morning. But as Josh and I were leaving, my body started shaking uncontrollably, so the Urgent Care doctor insisted that we immediately go to a hospital ER.
At the hospital, the staff got my CT scan which revealed that my intestine had perforated (torn) and was releasing infection into the abdominal area.  So I quickly had emergency surgery and I am now recovering.
Thank you, everyone, for your prayers and love. I love you all back!  God has been so good to me. FYI. I've been told that I will need a second surgery after Christmas.  Bless you all!
Pastor Rick
The initial news of Warren's emergency surgery was released when his wife had to cancel her appearance at The Compass Illuminate Women's Conference in Ireland. The conference made the announcement via its Facebook page, stating that he was in surgery as the update was being released.
Kay later wrote a comment under the Conference's facebook post also providing an update on her husband's recovery.
Hello dear friends – just an update on Rick. He is much better today! The surgery went even better than expected and he will be released in a few days. Things were quite serious for a day but he is strong and tough and he is on the road to recovery! Thank you for your prayers for us! I am keenly disappointed to not be with you at Illuminate 2018; trusting that our sovereign God holds all things in His hands. I pray that what transpires in the lives of the women who attend will mark each one permanently – that unforgettable moments with Jesus and each other will take place. Until we meet in person, love to you all….
Warren pastors one of the largest churches in America, and is the author of Purpose Driven Life, a devotional book that sold over 30 million copies and remained on the New York Times bestseller list for over 90 weeks.
(Photo credit should read SAUL LOEB/AFP/Getty Images)