Rev. Franklin Graham Reacts To Pope Proposing Change To Lord's Prayer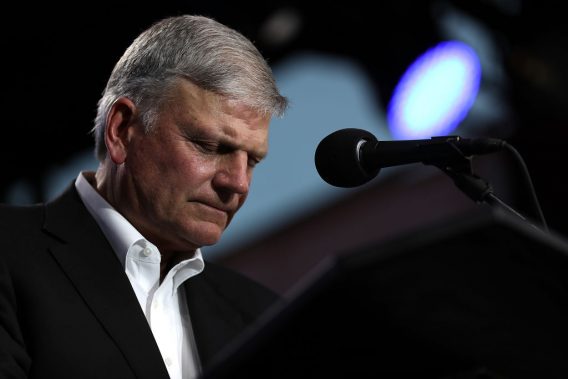 Rev. Franklin Graham is revealing his thoughts about a significant change that Pope Francis has made to the Lord's prayer.
The Pope has proposed a change in a part of the prayer that states "lead us not into temptation which some say insinuates that God is responsible for tempting people. Instead, the line will be replaced with, "abandon us not into temptation."
The change is something that has been proposed by people in the church over the past 16 years. Graham, the head of Samaritan's Purse and son of the renowned evangelist Rev. Billy Graham, recently explained why he would not use the updated verbiage in his own prayers.
"I'm not Catholic, but I understand they looked at this for about 16 years, the scholars have studied it, and there possibly could be a translation error with that one word. I don't know," Graham said on "Fox & Friends" this week. "I'm still going to say it the way that I memorized it as a boy, that my mother taught me. But the Pope, he might have a point here, so we'll see."

The Pope highlighted a translation issue in the Lord's prayer when petitioning for the change in wording last year insisting that God does not lead people into temptation.

"A father doesn't do that, a father helps you to get up immediately," Francis said in an Italian television interview, according to The Washington Times. "It's Satan who leads us into temptation, that's his department."
While the Italian Episcopal Conference [CEI] has submitted a request for the change with the Vatican, French bishops and Spanish translations have already enacted the change to the well-known prayer taught by Jesus in the New Testament.
However, the Religion News Service has reported that the German bishops were not planning on making changes to the prayer that Catholics recite during mass and Protestant Christians have been taught in the word of God.
"The petition 'lead us not into temptation' … does not express the suspicion that God could want people to fail, but the belief in his justice and mercy," the German bishops said last year.
(Photo: Justin Sullivan/Getty Images)