Tim Tebow Gets Candid About His Girlfriend For The First Time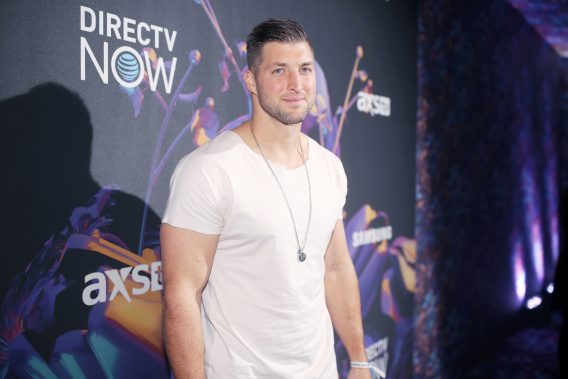 For the first time, Tim Tebow is sharing details about his relationship with the public.
The Christian athlete and sports pundit who is often outspoken about his faith typically stays more tight lipped about his private life. However, Tebow did not hold back about the blessing of his new relationship with his South African model girlfriend Demi-Leigh Nel-Peters.
The model who won Miss Universe 2017 has been nothing short of a blessing to the Heisman trophy winning football star turned minor league baseball outfielder.
"I'm just so blessed," he told PEOPLE recently. "I've got a lot to be thankful for."
He told the publication how special Nel-Peters and her family who he recently met are.
"I'm feeling great. We're just about five months," he said. "She's just so special; her whole family is. I'm getting to know everything about her and her family and background."
Years ago, Tebow spoke about the qualities that he is looking for in a partner when being grilled about the matter on  "The Ellen Show."
"Obviously, someone that I'm extremely attracted to. But I think there has to be more there, there has to be depth, you know. You have to have similar beliefs, you have to have chemistry, character. But there has to be something more than just glitz and glamour."
During a previous interview with  PEOPLE, Tebow was questioned about finding a wife after years of being single. However, he explained that his wife would have to be more than just a beautiful woman.
"Of course it's important to be attracted to someone, but it really needs to be about who they are on the inside. I've always been attracted to girls whose hearts are the biggest thing about them," he told. "People can be very sweet and kind to others who can do a lot for them. I want to find a girl who will be the same person to those who can't do anything for her in return."
(Photo by Christopher Polk/Getty Images for DirecTV)