Sadie Robertson Regretted Sharing Her Breakup Publicly Until This Happened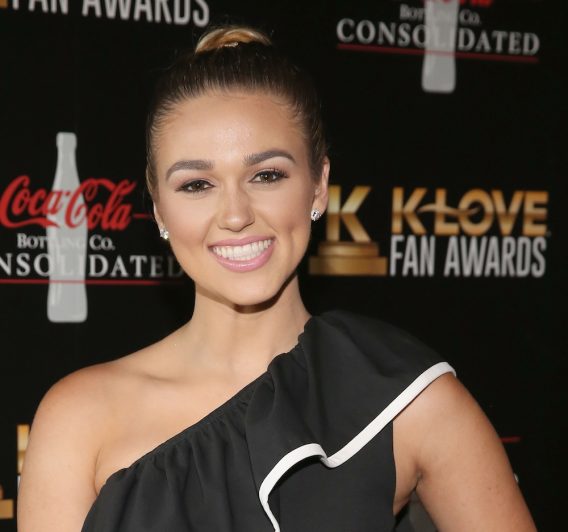 God led Sadie Robertson to release a social media video about her breakup, but the Live Original Tour creator and motivational speaker didn't feel great about the decision for some time.
Sadie, the 21-year-old Christian speaker and bestselling author who rose to fame with her family on the former A&E show Duck Dynasty has gained over three million social media followers throughout the years. In 2016 she detailed the end of a high profile relationship with her YouTube video called "The Breakup".
Even though Sadie felt led by God to encourage other young women going through similar experiences, she never actually met any of those women. Instead, she had to relive the pain and heartbreak from her breakup time and time again and questioned her decision to share it with the world.
"Sometimes I put out a message because I feel the Lord has really given me the words to articulate what a lot of girls feel and then cover it with truth…But then I never actually see those people or hear those people," Sadie said on a recent episode of The Target Girl Podcast. "I'm just dealing with my heartbreak and pain. So that has always been so difficult."
It wasn't until 2017 that a chance meeting with her best friend and dancer Laney Redom helped change her perspective about it all. Laney met Sadie when she was serving as a dancer for Christian singer Britt Nicole who was a part of the Live Original Tour.
In their joint interview on the The Target Girl Podcast, Sadie and Laney revealed how God brought them together because of that breakup video. Before she met Sadie, Laney saw the motivational speaker's breakup video on social media.
The dancer was at a crossroads in her own relationship of almost four years, and knew that God was calling her to end things. She eventually met Sadie and cried with her future friend about the ordeal.
The pair became fast friends and both realized that God orchestrated it all.
"She shared with me her past relationship and how hard it was…It was so similar to the one I experienced. So then I was able to just kind of speak to where she was at," Sadie recalled. "What she didn't know was how redeeming it was for me because I walked the past seven months feeling almost like really…I was regretting posting it because of how much heartbreak I was experiencing doing it."
Sadie realizes that even though it was uncomfortable to speak about her breakup for months in interviews and deal with the repercussions of posting her YouTube video, it was all worth giving God the glory for.
"With that comes the understanding that things may be uncomfortable, things might be hard at times. It also might even be embarrassing at times," she said. "But at the end of the day if it [takes] my failure for His name to be seen in a heartbreaking situation then it's worth it every single time."
(Photo by Terry Wyatt/Getty Images)