Pastor Louie Giglio Talks Attack On Traditional Families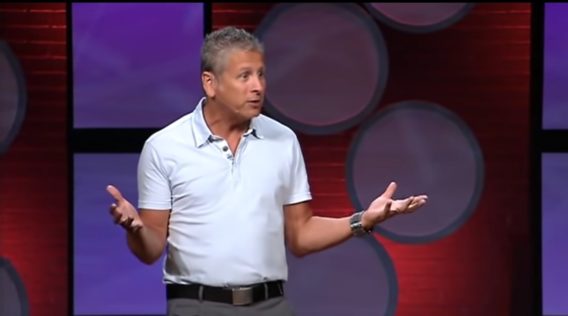 Pastor Louie Giglio is revealing the importance of having traditional families in a culture that may not value them as much as previous generations.
Giglio is the founding pastor of Passion City Church in Atlanta, Georgia. He recently tackled the topic of family dynamics in his new book
"Not Forsaken: Finding Freedom as Sons and Daughters of a Perfect Father."
In an interview with FaithWire, Giglio insisted there is purpose in the way that God designed a family.
"God designs things with purpose. He designed the family with purpose," he said. "He designed the family to be a unit. The beauty of a mom who can lean on a dad and a dad who's got the support of a mom is the best case scenario for all of us."
For those who do grow up with a healthy family foundation, Giglio explained the value of being able to experience that.
"We look up and we say, 'Man, it was my mom's contribution and my dad's — it was their partnership — that gave me the very best chance to step up and believe I could be the person that God has created me to be,'" he said.
While a number of factors have altered the scope of what family looks like for countless people, Giglio doesn't deny that. He called single parents "heroes" but insisted that the family unit is under attack in today's culture.
His new book seeks to help people heal from broken family dynamics.
"Our enemy, he knows this," the pastor said. "It's no coincidence that fatherhood is under fire. And that families are under fire."
In a message posted to his Instagram account, Giglio shared his mindset concerning the release of his new book.
"We're grateful to be carrying this message and believing for big things in the hearts of all who read #notforsaken," he wrote.
(Photo: screen shot)