Nathaniel Bassey Shares Guide To Healing Broken Heart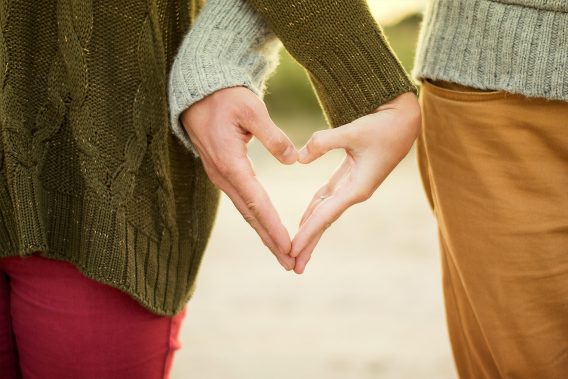 Nathaniel Bassey is helping people process and overcome being brokenhearted.
The Nigerian gospel singer opened up about experiencing tough times when his ex-girlfriend broke things off years ago. After overcoming  heartbreak, Bassey is sharing the process that helped him.
The first step was getting healing before jumping into another relationship.
"I made sure I experienced healing in GOD's presence. You see, many times people don't get healed before they jump into another relationship," he wrote on Instagram. "I made up my mind not to use someone as my temporal pain reliever. So I spent time Worshipping, and just shedding the tears before my Father in heaven."
The  worshipper listened to sermons that spoke to his situation and made sure to spend quality time with God. That quality time helped him forgive the person who broke his heart.
"The more I spent time with God, The easier it was to FORGIVE!  This isn't just for your 'heartbreaker,'" he said. "It's more for YOU! You will definitely hurt someone if you jump into another relationship without experiencing and giving forgiveness."
At this stage in overcoming heartbreak, Bassey said it is important to get lost in God's fellowship.
"Make the Holy Spirit your lover, friend and companion. Let Him shed His love abroad in your heart," he wrote. "Serve God. Get busy for God that you can't even remember anything RELATIONSHIP (with the opposite sex ), of course until God says it's time."
When people begin to feel led to pursue a potential relationship, it is time to evaluate themselves.
"Then as you begin to sense God stirring your heart in the direction of a relationship, do an objective appraisal of your life. I said to myself, 'Nath? Sentiments apart, the way your life was, would you marry YOU,'" he revealed. "It's very easy to get upset and bitter when such happens, but we never really sit down to ask ourselves why? I began to see areas of my life that needed upgrades, spiritual, physical, personal development, ministry, character and overall vision as a young man."
Bassey suggested that people break ties with their exes in areas like social media before attempting to move on. When it is time to move on and people feel led to get into a relationship, Bassey stressed the importance of prayer.
"When you meet someone and begin having feelings for them, that is not a green light for another relationship. That feeling says to you IT'S TIME TO PRAY," he said. "Remember feelings are also internal chemical reactions. And Trust me, if you went through what I went through, you don't ever want to enter casually next time."