Mandisa Encourages Singles To Be Content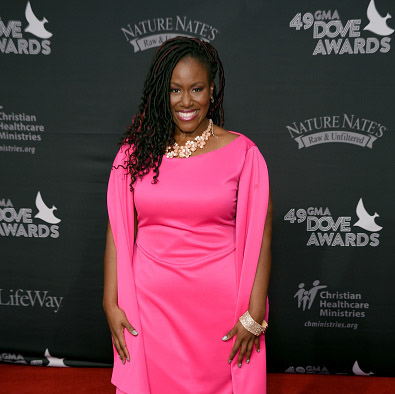 When she's not lifting people's spirits with her singing voice, Mandisa is encouraging people by speaking up about things like depression and singlehood.
The 42-year-old songstress admits that while she does not choose to be single, she is not letting her relationship status determine her happiness.
"It's something I take very seriously. I don't choose to be single," she said in a  Tampa Bay Times report. "I'd love to be married but the right man hasn't come along yet. I pray for my future husband all the time."
While being single may come with its fair share of struggles, Mandisa is proof that people can be content without a spouse.
"I tell people being single can come with a lot of struggles but it also has a lot of benefits," she said. "I am content with the state of life I'm in."
Still, Mandisa has had her fair share of challenges throughout the years. When her best friend died of cancer a few years ago, the former "American Idol" alumna spiraled into depression.
" I was in a deep pit of depression. I couldn't imagine what I might sing about," she revealed. "I was in such a dark place and I didn't know what to say. When she passed away, it sent me into a tailspin. I felt really discouraged and let down by God."
After taking time to shake her fists at the sky wondering why God didn't heal her friend, Mandisa walked away with an important lesson.
"I had to come to terms with not everything you ask for in prayer are you going to get. The short of it is I found my hope in the Lord again," she said. "I learned whatever you go through, God is in the middle of it. He's always in it."
(Photo: Jason Kempin/ Getty Images)