Here's How Faith Ties Newly Engaged Chris Pratt, Katherine Schwarzenegger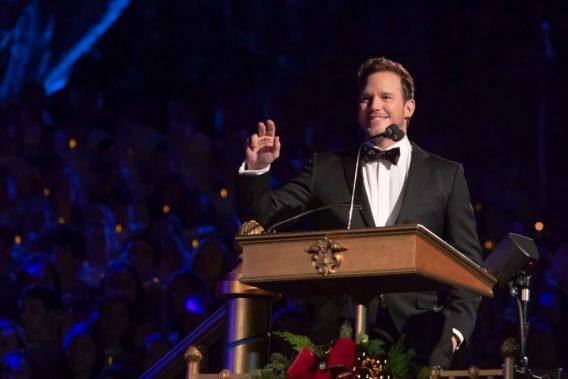 Faith is what ties newly engaged couple Chris Pratt and Katherine Schwarzenegger together, according to reports.
Since the summer the pair has been spotted on church dates together. On Sunday, the "Guardians of The Galaxy" action star and his future wife announced their engagement, which included a comment about their shared Christian faith.
"Sweet Katherine, so happy you said yes!" Pratt wrote.  "I'm thrilled to be marrying you. Proud to live boldly in faith with you. Here we go!"
Sources have reportedly told PEOPLE how much their faith bonds them together.
"They have the same outlook on the world, and their faith ties them together. He's really impressed that she's vocal and unashamed about her beliefs in God, because that's how he is," sources said. "He's constantly around other people who have no faith or are apologetic about it, but not her. She is willing to talk about it to anyone who will listen."
Pratt has been outspoken about his faith for some time and previously revealed that his Pastor Chad Veach helps keep him grounded.
"So I had this thing happen to me today, it was really cool. Someone came up to me and said, 'Hey Chris, I have this question for you,'" Pratt explained in a video posted on social media. "'You know, with the things going on in your life, how do you keep the faith?' I was like, 'BOOM!' I said, 'I read books by my pastor Chad Veach at Zoe Church in LA. I find his book Faith Forward Future to be very helpful.'"
The actor previously told the Associated Press that he felt called to speak out about his faith.
"That kind of message, it might not be for everybody. But there is a group of people for whom that message is designed," he said. "And nothing fills my soul more than to think that maybe some kid watching that would say, 'Hey, I've been thinking about praying. Let me try that out.' "
(Photo by Joshua Sudock/Disney Resorts via Getty Images)