Heather Lindsey Shares How Wives Can Protect Their Home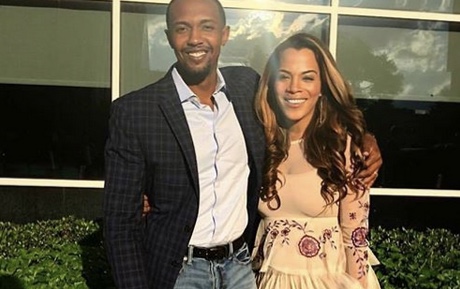 Heather Lindsey is encouraging women to protect their families as keepers of their home and revealing ways to do just that.
The creator of the Pinky Promise movement who co-pastors The Gathering Oasis Church with her husband Cornelius Lindsey in Atlanta, Ga shared some things that women can do to protect their homes in a recent social media post.
"I love that God called women 'keeper of the homes' This isn't limited to house cleaning, cooking & organization of the kids! Being a keeper of the home also means that you protect your home from any foolishness that tries to come through your front door –physically, emotionally or spiritually," she wrote on Facebook. "It means that as a wife, you discern anyone that may be trying to bring confusion or break up your home. It means that you don't let your kid hang out with bad influences or listen to trash music/TV."
The preacher took things one step further by revealing that wives can protect their husbands and homes from other women who are being inappropriate.
"It means that you lovingly show your husband that his co-worker is flirting with him when he doesn't see it. It means that you protect the peace in your home," she wrote. "So ladies– if you sense a demonic spirit try to enter in your home –shut it down at the door! Grab your oil & use it on the doors, headboard, hubby and children."
While these actions may be viewed as being insecure by some, the wife and mother of three insisted that protecting the home is about using wisdom. Still, Heather made sure to emphasize that people should move forward as God leads them.
"You're NOT insecure in protecting your home– you're a wise woman that builds her home & doesn't year it down," she said. "That's your domain! As the Lord leads you, protect the heartbeat of it."
(Photo: Heather Lindsey/ Instagram)