David, Tamela Mann Reveal How Witnessing Divorce Helped Their Marriage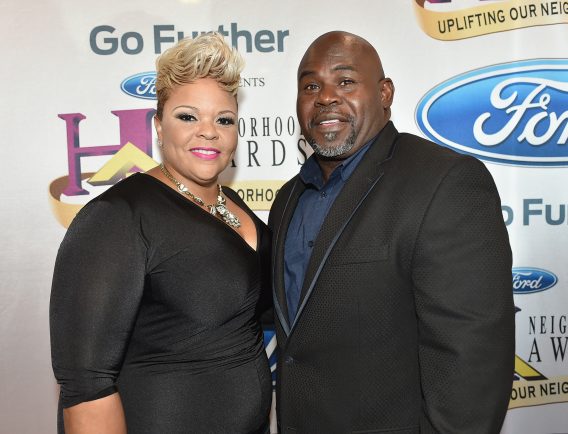 David and Tamela Mann are revealing how witnessing divorce has kept their marriage together.
The married Christian musicians and actors appeared on Good Morning America this week to promote their new book Us Against the World: Our Secrets to Love, Marriage, and Family. While there, they spoke about the way that watching failed marriages has impacted their relationship.
"The marriages that we saw, we wanted to do better than that," Tamela said.
Her husband agreed and revealed that divorce was not an option for them.
"You know, so it's like — We didn't have those examples of marriage. That example to say, you know, cause both of our parents, unfortunately, they were divorced," David said on The Wendy William's Show last year. "We made up in our mind. We took divorce off the table as an option. It was like, we're going to work through whatever. Richer for poorer. Sickness and health."
However, the pair did experience a hiccup five years into their marriage when David found out that he had a child that he never knew about from a previous relationship. While the news proved to be an obstacle, they were able to work through things.
"I sat her down and I explained, 'look I love my kids and I'm a stand up guy. I'll do what I need to do but at the end of the day it's us against the world,'" he recalled telling her. "It's me and you. And it all worked out perfect."
The Mann's new book has been able to touch other lives since its release in November. Two of those people are Hollywood producers DeVon Franklin and Meagan Good.
The couple previously spoke about how inspiring the book has been for them.
"Our dear friends David and Tamela Mann have made us laugh, dance, and sing. They have also taught us how to love unconditionally," the pair said, according to Amazon. "Their thirty-year marriage is a testament that love, family, and commitment still exist. Their new book, Us Against the World, is filled with wisdom on sustaining everlasting love."
(Photo by Moses Robinson/Getty Images for Neighborhood Awards)