3 New Things We Learned About Justin, Hailey Bieber's Faith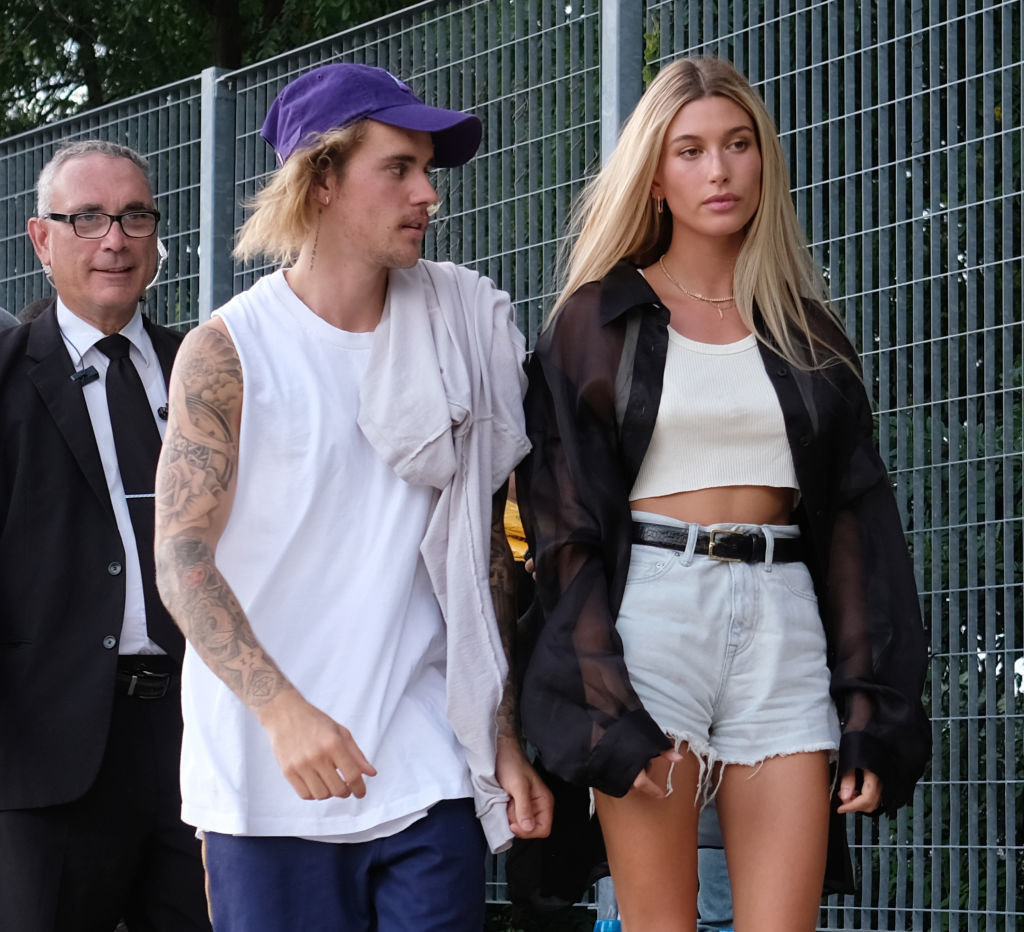 In their first in-depth interview as a married couple, pop star Justin Bieber and his model wife Hailey are giving the world some insight about how their faith informs their lives.
If you haven't gotten a chance to read the Vogue interview just yet, Ambo TV has got you covered with three interesting things that we learned about how faith has brought the newlyweds together.
1. Church Is Their Common Denominator
Justin and Hailey were introduced by their born-again Christian parents, actor Stephen Baldwin and the singer's author mom Pattie Mallette. In the latest issue of Vogue, we learned that their friendship really blossomed when they both attended Hillsong New York.
After some time they began dating briefly before an unnamed "betrayal" led to a tense breakup. Last June a church conference led by Vous church Pastor Rich Wilkerson Jr in Miami reconnected them.
"The common denominator, I promise you, is always church. By then we were past the drama," Hailey told Vogue. "I just gave him a hug. By the end of the conference, he was like, 'We're not going to be friends.' I was like, 'We're not?'"
A month later, Justin proposed. But before she jumped headfirst into the marriage, Hailey insisted that she prayed.
"I prayed to feel peace about the decision, and that's where I landed," she explained. "I love him very much. I have loved him for a long time."
2. Justin Doesn't Consider Himself Religious
Justin has a close relationship with pastor friends Judah Smith and Carl Lentz. While he identifies as a Christian and follows Biblical teachings, there is a reason he isn't entirely comfortable with being labeled as religious.
"I wouldn't consider myself religious. That confuses a lot of people because they're like, 'well, you go to church,'" he acknowledged. "I believe in the story of Jesus—that's the simplicity of what I believe. But I don't believe in all the religious elitism and pretentiousness, like people are better than you because they come to church, like you have to go to church and dress a certain way."
For Justin, religion is a sensitive subject.
"I get sensitive when religion comes up because it's been so hurtful to a lot of people," he said. "I don't want to be thought of as someone who stands for any of the injustice that religion has done and does do."
3. The Biebers Were Abstinent Before Marriage
For some time, Justin says he had "a legitimate problem with sex."
He decided that abstinence would help him get closer to God and explained the reasoning behind the idea.
"He doesn't ask us not to have sex for him because he wants rules and stuff. He's like, I'm trying to protect you from hurt and pain," he surmised. "I think sex can cause a lot of pain. Sometimes people have sex because they don't feel good enough. Because they lack self-worth."
By choosing the path of abstinence, Justin believes he put his soul in a better position.
"Women do that, and guys do that. I wanted to rededicate myself to God in that way because I really felt it was better for the condition of my soul," he said. "And I believe that God blessed me with Hailey as a result. There are perks. You get rewarded for good behavior."
(Photo: Nicholas Hunt/Getty Images)