3 Lessons Tim Tebow Taught Us About Relationships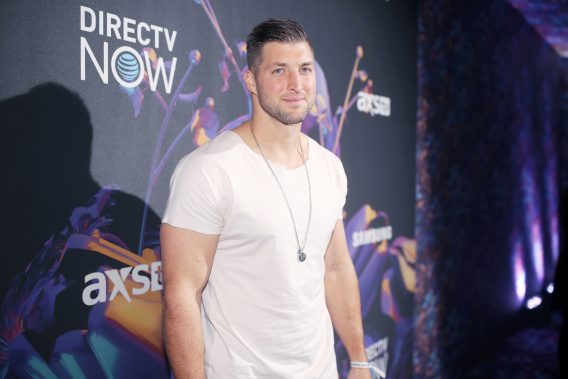 By now you've probably heard the news that athlete, author and philanthropist Tim Tebow is engaged.
For years, the 31-year-old former college football star turned commentator has spoken about his desire for a family. Now that he has officially proposed to his South African model girlfriend Demi-Leigh Nel-Peters, Ambo TV has learned some valuable lessons from Tebow's approach to love.
1. Never Settle
In the spring of 2017, Tebow made it clear that he was ready to settle down. While there's been speculation about his dating life, he has never publicly confirmed any relationship before Peters.
Tebow could have found somebody to marry at the time he began to desire a wife, but he was willing to wait for the right person.
"I'm looking, but I just can't seem to find anyone. I don't want to be single; I'm ready to settle down and start a family," he told PEOPLE in spring 2017. "I want to have kids. I have so many things I want. No one will be happier than me when I finally find the right person."
2. Character Is Important
For years, Tebow has made it clear that one of the most important qualities that he is looking for in a woman has to do with her character. Years ago, a single Tebow explained his stance on the matter during an appearance on  "The Ellen Show."
While on the show, he told host DeGeneres about the qualities that he is looking for in a woman.
"Obviously, someone that I'm extremely attracted to. But I think there has to be more there, there has to be depth, you know," he said.  "You have to have similar beliefs, you have to have chemistry, character. But there has to be something more than just glitz and glamour."
3. Your Most Important Relationship Is With God
Whether he is single or engaged, Tebow has always made it clear that his most important relationship is with God.
"It's not just the going to church on Sunday morning or Wednesday night," he previously told CBN. "But it's actually a deep relationship, a one-on-one, intimate relationship with a God that loves us so much He sent his son to die for them."
(Photo by Christopher Polk/Getty Images for DirecTV)