Pastor Donnie McClurkin Releases First Statement After Hospital Release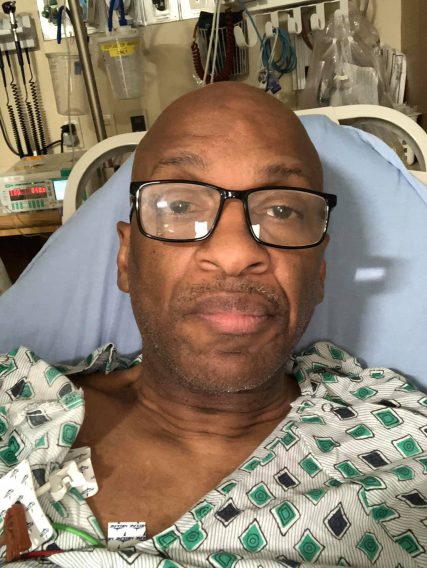 Now that he has been released from the hospital, Pastor Donnie McClurkin is sharing additional details about the recent car accident that left his car totaled.
"Things happen in life that we can't always explain.  I'm sure many of you have already heard about my recent car accident," the pastor of Perfecting Faith Church said in a statement obtained by Ambo TV on Thursday. "I was leaving a rehearsal at church and somehow lost consciousness while driving home.  I actually don't recall much of anything, but being removed from the car by two God-sent individuals, who trailed behind my car with their emergency lights blinking."
McClurkin insists that the quick reactions by the people who followed his car early Wednesday morning made all the difference.
" Because of their immediate reaction, no one else was hurt, and I'm truly grateful for that," he said. "I'm dealing with a few bumps and bruises, but I have been released from the hospital and doing fine.  Praise God!"
McClurkin first revealed that he had been in an accident in a Facebook post early Wednesday. The preacher and gospel singer shared a somber photograph of himself in a hospital bed following the scary turn of events.
In his initial post, the preacher revealed how the two strangers came to his aid.
"[They] drove behind me until my car crashed into the middle concrete island," he wrote. "I remember none of it except those two angels pulling me out of the passengers side of the crumbled  TOTALED car…airbags deployed…crushed metal and Fibreglas!! (sic)"
Even though the car crash left McClurkin a bit banged up, he has not let that stop him from continuing to do ministry.  
In a tweet he released early Friday morning, he revealed that he is in Kenya now and will be back at his home church Perfecting  Faith on Sunday.
"A day and a half ago, I was in an accident that almost took my life…today I'm in Kenya ..Sunday I'll be in PFC ..praising God for His miraculous power of life over death !!!!  Thank you, EVERYONE for praying for me…THANK YOU!!! The prayers of the righteous!"
A day and a half ago, I was in an accident that almost took my life….today I'm in Kenya ..Sunday I'll be in PFC ..praising God for His miraculous power of life over death !!!! Thank you, EVERYONE for praying for me…THANK YOU!!! The prayers of the righteous!

— Donnie McClurkin (@Donnieradio) December 14, 2018
(Photo/ Donnie McClurkin Facebook)