You Can Finally Walk on Water With These New Shoes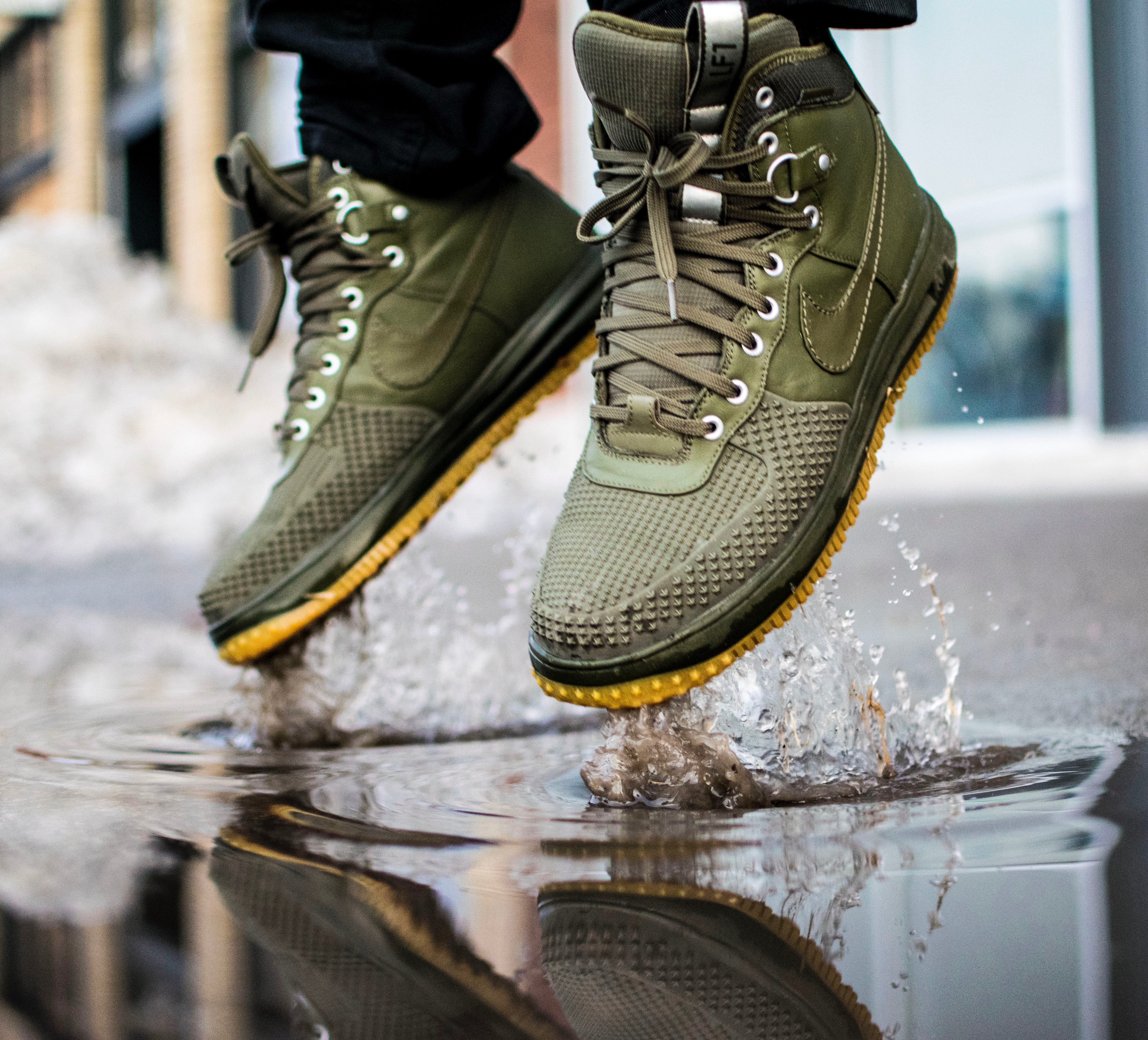 The Nike Air Max 97 just received a divine upgraded with a special edition that allows you to "walk on water." Well, kind of.
Streetwear brand MSCHF created the new "Walk on Water" shoes by filling the air max chamber, which sits at the bottom of the popular footwear, with holy water from the Jordan River that has been infused with blue color. The all-white shoe is also adorned with a silver and gold crucifix hanging from the laces and has an image of a drop of blood on the top. Stitched on the side of the shoe is "MT. 14:25," referring to the verse in Matthew 14:25 where Jesus walks on water.
The packaging of these holy shoes is equally as fancy. They come in an off-white colored box with an image of an angel on the top that looks like it's a Renaissance era painting. The words "Walk on Water" are written across the angel.  Red fabric lines the inside of the box, and the complete verse of Matthew 25 is written onto the flap. Covering the bottom of the box is an image of water, representing the Jordan River.
As you may imagine, these are not shoes you can find at your local Footlocker. In fact, they are extremely rare, with only 15 pairs currently on the market. Despite their rarity, I have a feeling one of these pairs will appear on the notorious Instagram page Preachers and Sneakers.
So how much will a pair of holy water-filled Nikes set you back? For just one easy payment of $1,425, these sanctified shoes can be yours. While the cost is certainly outside of my shoe budget, the price doesn't seem exactly arbitrary.  The asking price of $1,425 appears to correspond with the Bible verse written on the shoes.
If you want to be one of the few people "walking on water," then you can bid on a pair, but it is going to cost you more than $1,425.
To learn more about all the cool features of the shoe, you can watch the video below. I'm sure it will bless your sole!