Tia and Tamera Mowry Lean On God After Grandma Dies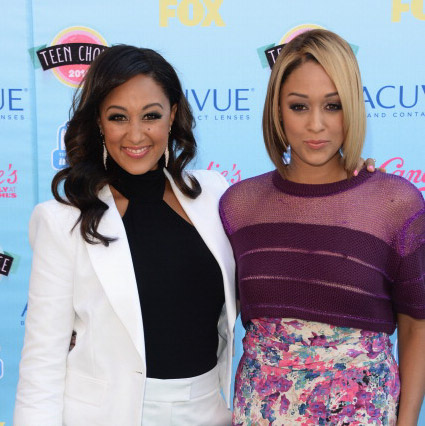 Tamera Mowry Housley and her twin fellow actress sister Tia Mowry Hardrict are leaning on their faith to mourn the loss of their grandmother Clo this week.
The family matriarch passed away from cancer this week, and both sisters were transparent in sharing their grief. More than just sharing their sadness, the actresses shared their trust in God and the fact that their grandmother has joined Him in heaven.
"Give God your weakness and He will give you his strength. #missyougranny," Tamera wrote on Instagram.
The co-host of hit daytime talk show "The Real" shed light on how much her grandmother meant to her family.
"Grandma Clo … You are the strongest person I know. You are the matriarch of our family. Every good thing trickles down from you," she wrote. "You amaze me every day with your strength and unconditional love. Your obedience and love towards our Heavenly Father is admirable. Love you so so so much. #cancersucks."
Even though it was hard to see her grandmother leave this earth, Tamera was happy that she was able to spend time with her family.
"You are with the Lord now. You fought a long long fight," she wrote. "Your wish was to be around your children, grandchildren and great grandchildren. Ariah, Aden, Adam and I miss you so much. I love you love you. Till we meet again."
Tia shared similar sentiments with her sister and expressed gratitude for her grandmother having the opportunity to meet her 9-month-old daughter, Cairo.
"I'm so happy you got to see her. You prayed for her in my womb and now you got to touch and see her before you transitioned," she revealed on Instagram. "It was your wish. We miss you already. I love you Clo."
In spite of her heartache, Tia thanked God for the time that she got to spend with her grandmother.
"You went on to see the Lord this morning and I'm so happy I got to see you. I thank God," she wrote. "I love you grandma, I love you. My heart is broken."
(Photo: Jason Merritt/ Getty Images)