Pastor John Gray's Church Leadership Explain His $1.8 M Home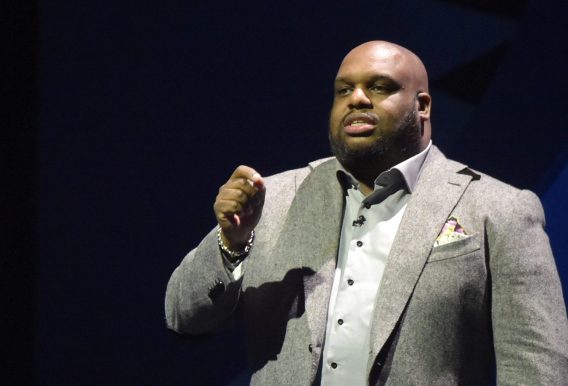 Pastor John Gray's church is setting the record straight about the $1.8 million home that he lives in.
Gray, the senior pastor of Relentless Church in Greenville, S.C. has come under some intense media scrutiny recently after buying his wife a Lamborghini as an anniversary gift last month. He has also made headlines for admitting to overcoming serious trials in his marriage that almost caused he and wife Aventer to split.
Now, people are criticizing the price of the home that the preacher and author with his own show on OWN lives in. However, Travis Hayes, the chief financial officer for Relentless Church, insists that church funds are not being misappropriated to support a lavish lifestyle for Gray.
Hayes explained that it is common practice for many churches to provide a house for their pastor which is traditionally known as a parsonage.
"This is not anything new," Hayes said in a Greenville News report."This is a practice that is done with every denomination in the nation. That's what this is. This is an asset that belongs to the church."
Hayes explained that the church board decided to provide the housing to Gray in an effort to bring him to Greenville.
"With anything, it's about offering and attracting a senior pastor of Pastor John's caliber with his presence on the world stage," Hayes said. "This was a board decision that was made at the highest level and absolutely in line with bringing in a John Gray-level pastor to come and minister and work here and live here."
While Gray has not sat down with any members of the media for an interview, he has shared his feelings about the media scrutiny that he has been under as of late.
"It occurred to me that many people still do not know me, don't know my heart, don't know me and my wife and because many news outlets are trying to define who we are, may God bless them,"  Gray said in his sermon titled "Through the Fire." "I'm going to take the power back and let y'all know who we are. We love Jesus. We serve Jesus."
(Photo by Marcus Ingram/Getty Images for BET)