Pastor Carl Lentz Responds To Criticism Of Preachers' Expensive Shoes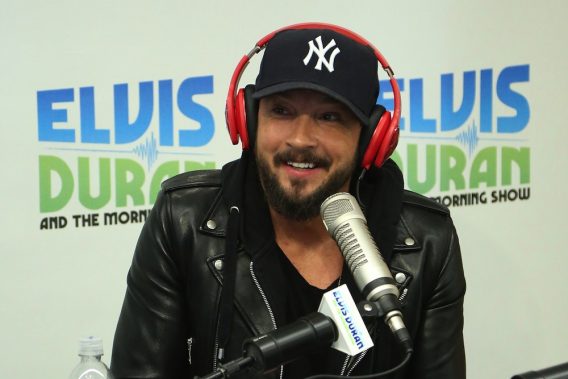 Pastor Carl Lentz is responding to some of the scrutiny that a few well-known preachers have been receiving for collecting expensive shoes.
After a social media account called Preachers And Sneakers began to post the prices of a number of pastors' footwear, a lot of backlash ensued online. Some people questioned where the money was coming from for preachers to splurge on expensive footwear, while others thought they should be living more of a humble lifestyle.
Lentz, the senior pastor of Hillsong NYC, spoke to TMZ about his love of shoes recently and also shared his perspective about the criticism.
"I do have cool shoes. I think the conversation is good," he said. "I think the people have the right to ask questions and we've got to be able to point (them) to the truth at all times. But everybody is different."
According to the pastor, everybody has different standards when it comes to the way they spend their money.
"Everybody handles their money different. Everybody handles what they value different," he said. "So I feel like you got to do your best to live a life where everybody can follow it, but at the same time you got to do what you feel comfortable with.  So everybody is different."
While Lentz believes that people have a right to ask questions, he also suggested that people should live by their individual convictions.
"People have a right to ask questions when it comes to financial stuff, it has been misused in the past. For good reason, sometimes people are skeptical," he said. "But at the end of the day…pastors are grown adults and they have a right to spend their money in the way that they're comfortable with. Everybody has their own standard and I think you got to trust people at some point."
(Photo by Taylor Hill/Getty Images)