NBA Rookie Asks People On Instagram For Help Finding A Church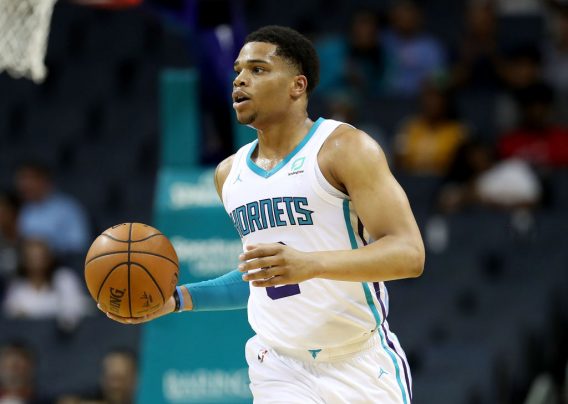 Some NBA stars use social media to do nothing more than promote themselves. Charlotte Hornets rookie Miles Bridges decided to use his Instagram page to ask over 200,000 followers for help finding a church.
In a recent interview with the Charlotte Observer, the Hornets forward hailing from Flint, Mich. revealed what happened when he asked his Instagram followers for church suggestions in his new city over the summer.
"It was good," he said. "I got a lot of responses — about 25 churches."
Bridges is a rare phenom coming out of Michigan State University. While he could have been a top 10 draft pick after his freshman year, he turned down the opportunity to earn millions in the NBA and returned to college for his sophomore year before going pro. Instead of being led by fame and fortune, Bridges has made it clear that his relationship with God is his priority.
"My relationship with God has always been the No. 1 thing in my life," the Christian athlete said in Observer reports.
Now that he has officially joined the NBA this year, Bridges' purpose on the league is not lost on him. The rookie previously told ESPN that he believes his purpose in the NBA is to glorify God to others.
"I feel like my purpose is to use basketball as a platform to help people get closer to God," he says. "I feel like I could reach a lot of people once I get to the NBA."
The Christian athlete who faithfully took part in Bible studies in Michigan State dorm rooms explained why he believes people in the league shy away from sharing their faith.
"I'm not religious. I just have a great relationship," he said. "It's not about religion; it's about the relationship… you have with God. Everybody in the NBA knows about God. They just feel like if they express it then they wouldn't get cool points from that."
(Photo by Streeter Lecka/Getty Images)