Millennial Joins Christian Organizations To Help The Hungry In Flint This Thanksgiving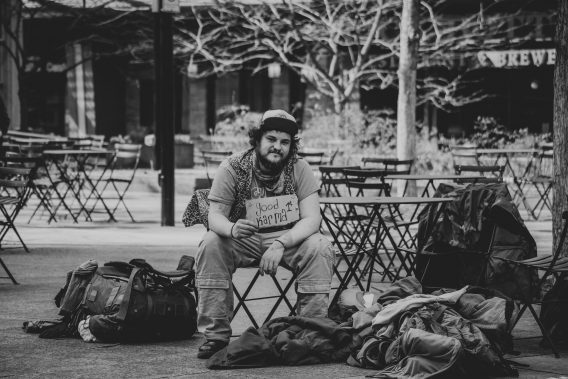 With Thanksgiving on the horizon, one millennial is teaming up with Christian organizations to help the less fortunate in Flint, Mich. during the holiday.
Chia Morgan, 32, is working with the Pentecostal Temple Apostolic Church of Flint, Well of Hope Ministries and Catholic Charities to provide for the less fortunate around Thanksgiving.
"I wanted to provide a home cooked meal for families without making them feel less than or that they were getting a handout," Morgan, 32, said in a recent Flint Side report. "It's like a family reunion but nobody really knows each other. Everybody looks out for each other."
The dinner will take place on Nov. 20 at Catholic Charities Center for Hope in Flint and welcomes everyone regardless of the level of need that they exhibit. The doors of the event open at 3:30 p.m and includes a DJ, dancing and celebrity servers.
According to Morgan, it is hard to tell the servers from the guests because of the amount of love that is present at the event.
"It's such a family-oriented event that everyone just looks forward to coming from the guests to the servers. It goes hand in hand," Morgan said. "You really can't tell the guests from the volunteers because everyone will pitch in and lend a hand…Everybody is showing some type of love to each other."
Aside from her participation in the Blessed to be a Blessing dinner that provides Thanksgiving dinner to the hungry, Morgan had an idea to give socks to those in need at the event.
She is collecting socks donations at any Elga Credit Union location in the area.
"It's something you don't really think of, essentials like that," she said. "You get coats and shoes and other things like that — but you never think of socks."
For more information about the event, please visit WellofHopeFlint.org.