Looking For A Church Near You? Try One Of These 7 Online Tools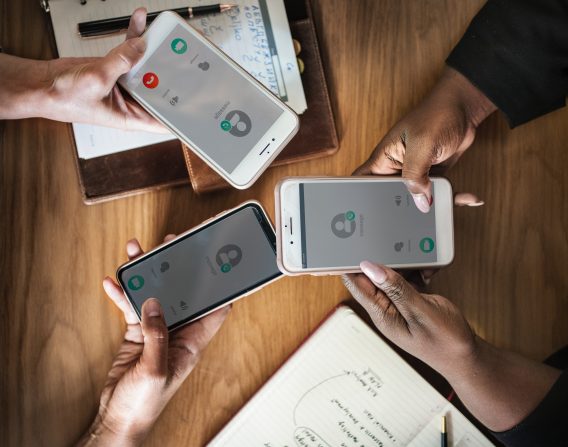 Searching for a church home can be an overwhelming process.  The numerous options can make it hard to locate the right church for you and your family.
One solution is to simply type "church near me" into a search engine, which may yield some good results.  However, this may not be the most efficient and streamlined approach, especially if you're looking for something more particular, like a Methodist church within 10 miles of Albany, Ga.
But with all the resources online, how do you know which ones to use? Well don't worry, we have done the hard work for you. Whether you've recently relocated and need to find a new church or want to find a church while you're on vacation, we have compiled a list of tools to help find a church near you.
With a directory of over 280,000 Christian churches to search from, Church Finder is one of the largest online Christian church directories in the United States. The site's format is very user-friendly;  you simply type the city and state where you would like to find a church to receive a list of churches, along with their profiles.   Users can read and/or write reviews of churches as well. This is perhaps the most comprehensive website I found with churches; it's essentially the yellow pages for churches.
In addition to having a large directory of churches, it provides an online resource to guide believers in their journey  If a church would like to be added to the directory, or wish to claim a church profile that's already included, they can submit their information for free.
Visit their website to start discovering churches.
Church.org is also one of the largest online church directories. It has hundreds of thousands of churches across the country that users can search from. Navigating this site is super easy when you go directly to their "find a church" page.  If you try to use the "search" feature on the homepage, you may run into some difficulties with seeing your results.
The really cool feature about this website is that you can narrow your search criteria.  Users can locate the right church by searching under denomination, location, church names, or some combination of these. For instance, you can search for a Baptist church in Birmingham, Ala. and get a list of churches, along with their profiles.  The profile provides an overview, church leaders and sermons (when available), and similar churches nearby.
The site also has a wealth of other resources to help believers in their journey.  Churches can add their name to the directory for free as well.
Head over to their website to find a church near you.
3 iChurch:
iChurch is an app that uses your location to find churches within miles of where you are.  It is similar to the app "around me," only it is for churches.  While it has a search bar, this does not appear to be very helpful. I was unable to narrow my search or change my location to find churches in another location.
This app seems ideal if you are in a location temporarily (e.g. on vacation) and want to know which churches are around you.  It may not be the best fit if you're looking for more in depth searching tools.
4 Christian Broadcasting Network
CBN has been influential in the Christian community for many years.  One way it is choosing to use its influence is in connecting people with potential churches through its church directory.  Users can enter their zip code to find a list of churches, along with their contact information.  There is no direct link to the different churches' profiles or website, however.
While CBN states that a church's listing on the directory is not an endorsement, it does have some level of vetting. Churches listed in the directory must the submit a letter agreeing to certain tenents and faith, as well as an explanation of their tenants and faith.  This may be helpful for users who are looking for churches whose views align with CBN.
You can search CBN's directory by visiting their website.
5. Find My Church
This is another app that allows users to find churches within a particular area. It is more user-friendly than iChurch, and allows you to search different locations without being there.  I really like the layout of the app. The results are grouped according to denominations, and the churches' profiles offer their contact information, reviews and the ability to watch the latest messages.
The downside to this app is that its directory does not appear to be as large as other resources.  Hopefully, the directory will continue to grow. As it does, I predict this will be the go-to app for finding churches.
6. Church Near Me:
Church Near Me has a large directory of churches. Users can search by denomination, location or a hybrid of both. The results are listed in an excel sheet type format, and you will have to click a few times before landing on a church's profile. Also, the layout of the website is not the easiest to navigate and lacks the aesthetic appeal as others.
Nevertheless, it does provide a nice listing of churches throughout the country. If you're looking for a straightforward listing of churches and do not require more, then this site is for you.
You can start your search by going to their website.
7. Church Pick
Church Pick has over 66,000 churches on its directory.  Navigating this site is pretty straightforward; users enter their location for a listing of relevant churches.  The results appear both as locations on a map and a list on the right side of the page. You can view the churches' profiles, which includes contact information and reviews.
This website isn't as fancy as the other resources listed, nor does it venture too far outside of the goal of helping users find a church.  But, it does provide a useful tool for those who want to know about the churches in different areas.
Head over to their website to learn more.
** Please note, Ambo TV's listing of these resources does not constitute an endorse any of the online tools or churches listed on them.  This article is meant as a resoruce.