Here's The Key To Finding Yourself, Says Christian Singer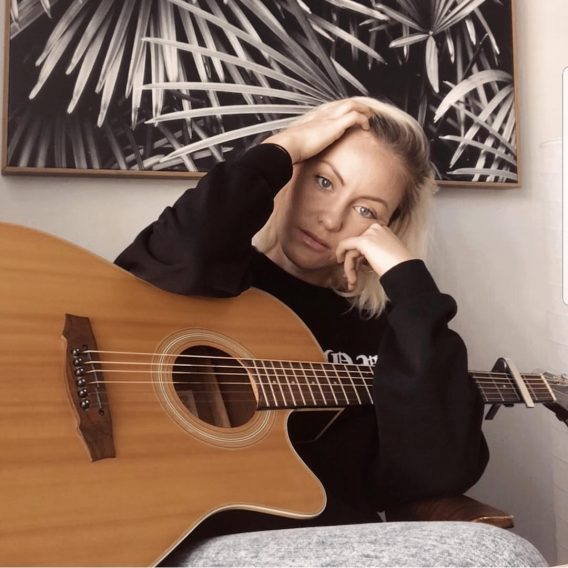 If you've ever felt lost in life, Christian singer Vienna "V. Rose"  Dare is sharing some tips about how to find yourself.
According to a blog written by the 29-year-old genre-blending songstress on Medium, spending time with God and reading the Bible is the key to finding "Your You."
V. Rose suggested that the path to finding yourself begins with spending quiet time with God.
"Do yourself a favor and make some tea, sit quietly, open your bible and ask God to reveal Himself to you," she wrote. "After-all, we are made in His image."
The singer encouraged people to start scheduling their time with God in the same way some would plan out their time for exercise.
"You know how you took that pilates class because someone told you core strength lasts a lifetime and you went once or twice and realized your love for pizza lasts a lifetime too? Yeah I know you, I am you lol," she wrote. "Well don't think that taking one day and crying all your emotions out to God is going to build lifetime strength and wisdom. This is going to take work so make a schedule and stick to it."
For those who need a new start, V.Rose reminded people that finding God is the place to begin.
"No one is going to love you like God will and nothing in the world will satisfy your soul. This is what you have been waiting to hear and if you're reading this far down then you must need a new start," she wrote."Find God, ask Him who He is and let Him show you who He made you to be."
V. Rose stressed the importance of opening the word of God even when it seems hard.
"Oh and for crying out loud open your bible. Everything seems hard at first. Remember learning long division," she questioned. "Yikes We could not understand how they expected us to do all that for one math problem and now look at us, getting the bag. It's all in your head and soon you will see just how important it is to read and renew your mind daily in the word of God."
( Photo: Instagram/ V. Rose)