Here's How Sadie Robertson Overcame Eating Disorder With Scripture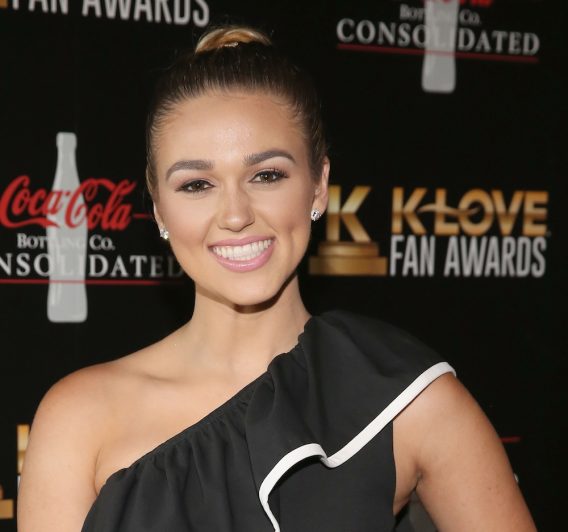 A few years ago, Sadie Robertson was struggling with an eating disorder. Now, she is sharing how she was able to overcome those struggles with scripture.
Sadie, 21, couldn't enjoy something like eating a piece of pizza because of the anxiety that she would feel about overeating.
"When I was in high school I would get anxious over eating, because in my mind I had created a cycle of an image I was pursuing to look like," she said in a transparent Instagram post. "Every bite I took i could not enjoy, because my mind would remind me that the image I want to achieve would not be able to be accomplished by me enjoying the meal. I was so hard on myself."
The motivational speaker, author, and creator of the Live Original blog revealed how much that mindset stole from her life.
"I was so focused on my image that it stole the view of everyone in front of me. Like a preacher I'm gonna say that again… I was so anxious about an unrealistic image in my mind that I missed the joy of the REAL view of life right in front of me," she wrote. "It took up too much of my mind to create meaningful conversation. The truth is the anxiety of it all took up more space in my body than the actual food probably would have."
Sadie recalled reading 2 Corinthians 10:5 which says, "take every thought captive, and make it obey Christ."
She broke the concept down in a practical way, revealing that a mentor led her to fight her mental stronghold with the word of God.
"The words of the world can not stand against the words a good Father has already spoken. Make those thoughts obey Him," she wrote. "It's your worship! It's your gratitude! These are the things that stop the cycle."
Years later, Sadie is able to enjoy eating pizza with her friends and encourage others to break free from similar cycles.
"So friends, guys and girls, if you're where I was just a few years ago I encourage you that today is the day to stop the cycle. There is so much more for you, and so much more to who you are than what you eat, what you look like, or what you think you need to be," she wrote. "Right where you are at you are enough to be worthy of love, joy, and a peace of mind!"
(Photo by Terry Wyatt/Getty Images)