Duke University Offers Christian Formation Mentoring Program For Teens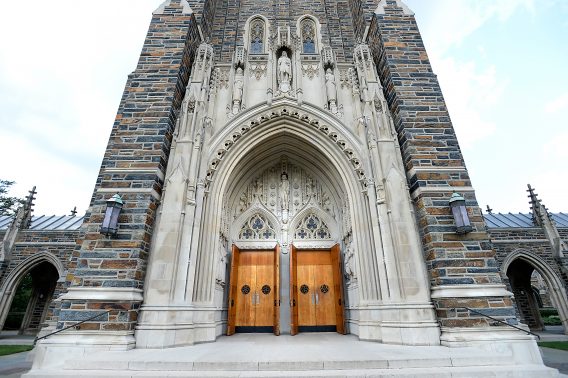 For many teens, the summertime is a chance to unwind with friends and recover from the school year.  But for those teens who wish to explore their faith in an intellectual and creative manner, the Duke Youth Academy may be for them.
The Duke Youth Academy for Christian Formation, or DYA, is a year-long online mentoring program that starts in the summer.  It brings together teens from across the country and the world to encourage them to think deeply about their faith as they tackle some of the most challenging issues facing the world today. 
The program starts with a one-week summer residency at Duke University's campus from June 23-29, 2019. The residency will include theological lectures by Duke Divinity School faculty members, worship workshops, and creative activities that allows students to connect their faith with daily life.  
During the year following the summer residency, participants will continue to engage with their DYA mentors and community through a private online classroom and discussion forum.  The forum will serve as a place where students and mentors can talk about current events through a theological lens, pray together and see video lectures from Duke Divinity School faculty. 
"Through all of this, we empower young people to explore God's baptismal calling in their lives, discover the beauty of the church, and hope for a future in God's kingdom that is beyond imagination," the program's website states.
While some students who attend DYA have aspirations to serve in ministry, that is not the case with most of the students.  The program, which is interdenominational, is for any rising high school junior and senior interested in their faith formation and building community.
The sense of community that DYA fosters is really invaluable to the teens that attend. Mayra Rangel, a 2015 alumnus of the program expressed how, "DYA showed me that I am not alone as a teenage Christian."
Students that successfully complete the program not only receive a Youth in Christian Leadership Certificate, but if they later decide to attend Duke Divinity School, they maybe be eligible for scholarships designated for Duke Youth Academy alumni.
For more information or to apply please visit https://duyouth.duke.edu.  Priority deadline is November 30th.
(Photo by Sara D. Davis/Getty Images)