Catholic Church Can Heal By Focusing On God-Given Jobs, Archbishop Says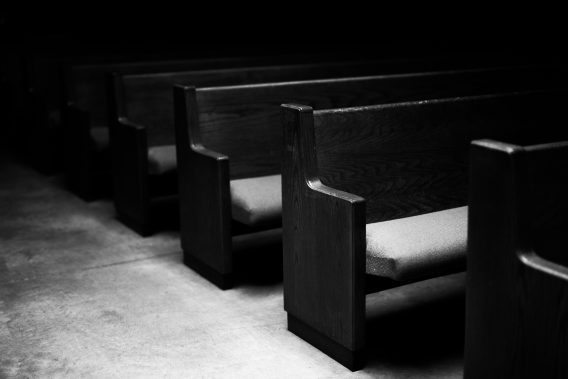 The Catholic church can heal and rebuild when people remain faithful to their God-given vocation, according to Archbishop William E. Lori of Baltimore Md.
Lori addressed a number of Catholics in the Diocese of Wheeling-Charleston recently, and spoke about the importance of people being dedicated to their God-given purposes.
"By living the vocation to marriage and family with fidelity and generosity your homes become what are called 'domestic churches,' 'little churches,' holy places where young people are brought into the world, where they are nurtured, formed in faith and virtue, and equipped to embrace their God-given vocations," he said, according to Catholic Philly reports. "It is your homes, as domestic churches, that build up the parish community, the larger church, and wider culture of which we are a part."
In the same way that parishioners are called to remain dedicated to their husbands and wives, Lori called for priests and bishops to love their callings.
"As priests and bishops, we are called not just to love our jobs but enter into a deep union of love with the Lord and with you whom we are privileged to serve in the Lord's name and person," the archbishop said. "The standard for marriage that the Lord holds out to us in tonight's Gospel applies also to us, your priests, who are called to love you by living celibacy chastely and fruitfully … if only we are willing to abandon that hardness of heart that can so easily overtake us."
According to Lori, a number of clergy members have been exhibiting a hardness of heart which he has asked his fellow Catholics to forgive.
"The hardness of heart which Jesus condemns in the Pharisees has regretfully surfaced in the lives of clergy who have compromised their commitment to celibacy and who have even gone so far as to harm gravely the children whom Jesus loved so tenderly and purely," he said. "Such obstinacy to God's grace is shared by bishops who failed to address the infidelities of their brother bishops and priests forthrightly. For our hardness of heart, we your shepherds ask not only for your forgiveness but we also ask God for the grace of a broken and contrite heart, the grace of sincere and lasting repentance before God and before the church."
Aside from calling for people to be faithful to their God given jobs, he spoke about the church refocusing its energy on spreading the gospel and helping the less fortunate.
"These steps are but the beginning of a long process of restoring trust and credibility, bringing about healing, and refocusing the church's energies on spreading the Gospel and serving the poor," he said. "For all you are doing in this parish and throughout the diocese to protect children and young people as also to offer support to victims of abuse, I truly do thank you.